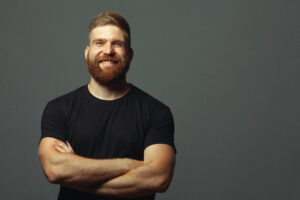 The damage of your existing natural teeth can be an overwhelming situation, if you are on your own. Whether you need repair from trauma or bacterial infection, leaving a broken or cracked tooth for a period of time can allow for further harm. Speak with a dental professional at Celina Family Dentistry in Celina, TX about your needs, so that you can work toward revitalizing your smile.
Repair of your damaged tooth can be achieved in a few different ways, depending on your needs. One such example is the placement of a composite dental filling, which uses an advanced resin to give you a solution that blends in with the rest of your smile. For further structural restoration, a dental crown might be the course of action. This is a durable cap that takes on the role of chewing, which can save a broken tooth. Crowns are also used after a root canal treatment in order to prevent reinfection, while keeping your bite functional. Speak to us about all your options, and do not wait to seek care for your smile!
Fillings That Blend In With Your Natural Coloration
Cavities are a common occurrence as a result of tooth decay. This refers to an area where your natural enamel has been lost, and this situation places you at risk of further damage. Enamel is the hardest material in your body, and it normally serves as a barrier between your mouth and the more vulnerable areas of your oral health. Without its protection, you could be susceptible to internal infection of your tooth.
A tooth-colored dental filling can help you to renew your smile without a lasting change to your appearance. We utilize both ceramic and composite forms of repair, so that you have options in a discreet solution. Talk with your provider about the advantages of each approach.
Dental Crowns Bring Back Stability To Your Damaged Tooth
Another form of helpful repair is through the use of a dental crown. This is a sturdy cap that rests permanently atop your existing material, effectively taking on the role of your tooth surface. Crowns are a tested means of repair for both broken and infected teeth.
For instance, this solution often follows a root canal treatment. When bacterial growth reaches the interior area of your tooth, it can lead to a serious toothache. Root canal treatments aim to eliminate this infection through the removal of the soft tissue beneath the surface. A crown keeps the remaining natural tooth matter secure after this procedure.
Addressing Your Concerns In Celina, TX
Speak with the team at Celina Family Dentistry in Celina, TX at 214-851-0130 for more information or to schedule an appointment. There are accessible means of repair for your broken or cracked tooth.