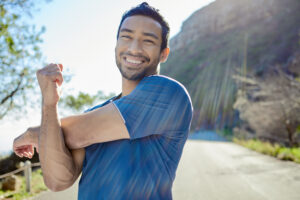 While you take the time to care for your oral health maintenance through home care and semiannual checkups, you still might experience enamel damage. This is the exterior coating of your tooth, and typically, it provides durable protection from bacterial infection. When this material is lost due to injury or decay, however, you are susceptible to serious bacterial infection within the soft tissue of your tooth.
Talk to your trusted dental provider in Celina, TX about the steps you can take to improve your oral health after you lose the protection of your enamel in an area. You may have a cavity where your tooth decay has progressed to a point where your dentin is exposed. A composite filling can help you to restore the location after significant decay while matching the shade of your natural smile. If you have experienced a broken or cracked tooth, a dental crown can help you to restore stability and security from infection. Take the time to talk with our team and learn about your options in repair!
We Offer Fillings That Blend In With Your Natural Smile
Even with spending the appropriate amount of time and energy in your routine oral health maintenance, you may experience a cavity. This is an area where your enamel has been lost due to tooth decay, and it can become a real problem for your smile.
We can help you to repair the location with the use of composite and ceramic tooth-colored fillings. This approach allows you to have a form of restoration that both protects your dental health and matches the shade of your natural enamel. While your cavity continues, you are at risk of developing an infection, so talk to your provider about your options in repair.
A Dental Crown Can Help You To Save Your Tooth From An Extraction
If you have experienced damage to your tooth as a result of decay or physical trauma, a dental crown could be the solution for you. This is a sturdy cap that your dentist will permanently adhere to your natural tooth, giving you a lasting restoration.
Our office offers you a range of options in your dental crown material, so discuss all of your options before your procedure. As with our dental fillings, we have choices that can mimic the appearance of the rest of your smile. Protect yourself from future infection with positive restoration!
Lasting Repair With Crowns And Fillings From Celina Family Dentistry
When you need the help of a trained oral health professional in restoring your tooth, talk with a member of our team about the possibilities in your repair. For more information, give us a call at Celina Family Dentistry in Celina, TX at (214)851-0130 and schedule your appointment today!