Rejuvenating the Health and Beauty of Your Smile
At Celina Family Dentistry, our team believes in employing the latest in dental technology to ensure treatment with accuracy and precision, and to provide comfortable solutions to common oral health issues. With our Fotona dental lasers, we can address an array of preventive, cosmetic, and restorative issues without scalpels or sutures, and without anesthesia or bleeding! These same treatments also have esthetic benefits without the need for Botox® or dermal fillers. From root canals and extractions to frenectomies, we use lasers to offer care with comfort and precision!
LipLase™
Laser dentistry also has cosmetic benefits too! Using no injectables, LipLase™ could provide fuller and smoother lips without needles or long periods of downtime. The system helps your body develop its own collagen in the lips for a plumper, fuller appearance. We also help correct balance and symmetry in the upper and lower lips, and create a well-defined pronounced lip lines. The procedure takes only a short period, and the results last for months to come!
NightLase®
The NightLase® system is often used to combat sleep disorders like obstructive sleep apnea, improving your ability to rest without complication. This treatment normally evolves 3-5 treatment sessions depending upon the severity of OSA, Session are normally 21 days apart. Results will last 12-18 months. One ouch up / follow up session is needed every 12-18 months to prevent relapse and to build new collagen production.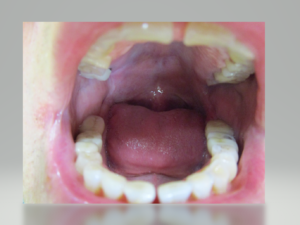 Before Nightlase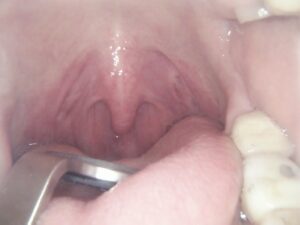 After Nightlase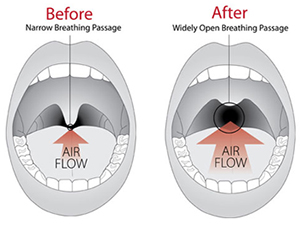 SmoothLase®
To treat aged skin and improve facial esthetics, we can use the intraoral SmoothLase® facial rejuvenation system. The laser tightens the skin inside the mouth, promoting collagen production and smoothing signs of aging from the inside out. This advanced system can improve sagging and wrinkles around the mouth, cheeks, chin, lips, under-eye region, and the jawline. You enjoy anti-aging benefits without relying on surgery, and the results last for months to come!
Schedule an Appointment Today!
With our Fotona laser systems, we use advanced technology to address preventive, cosmetic and restorative concerns. To schedule an appointment, call Celina Family Dentistry at (214) 851-0130. Located in Celina, TX, we also serve patients of all ages from Prosper, McKinney, Frisco, Anna, Pilot Point, and the surrounding communities.