Advanced Dental Technology
Dexis Digital X-Rays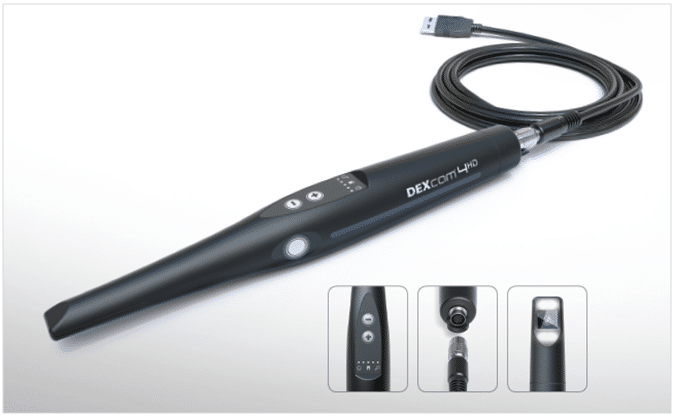 Dental X-rays capture images of your teeth roots, and your jawbone underneath your gums. They allow your dentist to form an accurate diagnosis of your dental health. With advanced Dexis digital X-ray sensors, Dr. Newton can capture even more precise images almost immediately, and the equipment emits up to 90% less radiation.
Carestream Intraoral Camera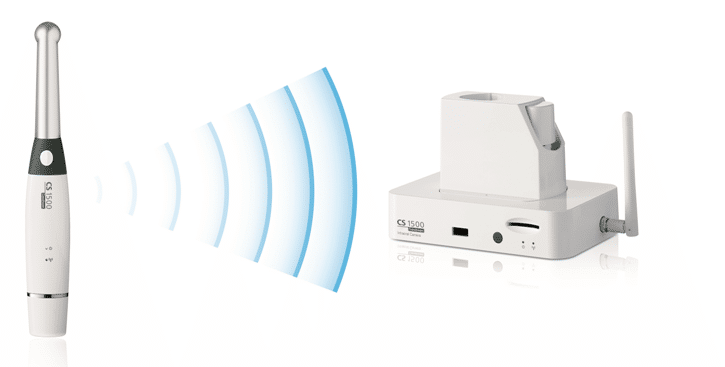 The Carestream intraoral camera is a small digital camera that allows Dr. Newton to view the hard-to-see areas of your mouth to better diagnose any issues that may be present. The camera projects images in real-time onto a high-definition monitor so you and Dr. Newton can see and speak about your oral health more clearly.
CariVu Early Cavity Detection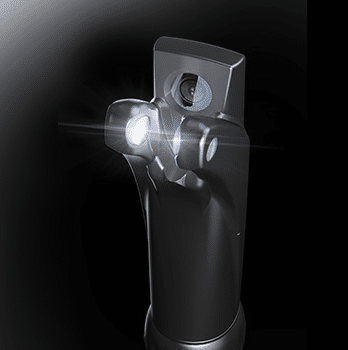 Produced by Dexis, the CaviVu early cavity detection system utilizes patented transillumination technology to highlight abnormalities in your tooth enamel that could indicate the earliest stages of a cavity development. The earlier you detect and treat it, the less damage a cavity can do to your healthy, natural tooth structure.
CBCT Scans
Cone beam computed tomography (CBCT) provides advanced 3D imaging by taking multiple X-ray images of your mouth from several different angles. CBCT scans offer more accurate and detailed diagnoses and are invaluable in planning complex restorative treatment, such as dental implant placement.
Soft-Tissue Laser Dentistry
For soft-tissue oral surgery, such as gum contouring, Dr. Newton often uses an innovative, specially-calibrated diode laser. Compared to more traditional scalpel-based surgery, laser treatment offers a number of benefits, including increased comfort, faster treatment time, and a quicker, more comfortable healing period following treatment.
Ultrasonic scaling
Regular dental cleaning involves cleaning plaque and tartar from the visible crowns of your teeth. But when the films develop underneath your gums, they can lead to gingivitis, and you may need scaling and root planing (or periodontal cleaning) to remove them. Our ultrasonic scaler allows Dr. Newton to perform periodontal cleaning faster, more comfortably, and more effectively to reduce your risks of developing gum disease.
VELscope
As part of your regular dental checkup, Dr. Newton will routinely perform screenings to keep an eye out for early signs that could indicate oral cancer. When oral cancer develops, early detection plays a significant role in successfully treating it. VELscope utilizes soft-tissue fluorescence to highlight hard-to-notice abnormalities, like sores, lesions, and more, to increase your chances of early oral cancer detection.
More Accurate, Technologically Advanced Dentistry
Our advanced technology allows us to produce more accurate diagnoses and more lifelike cosmetic and restorative treatment options. To learn more,  schedule an appointment by calling Celina Family Dentistry at (214) 851-0130. Located in Celina, TX, we also serve patients of all ages from Prosper, McKinney, Frisco, Anna, Pilot Point, and the surrounding communities.