Drill-Free Solution for White Spots and Early Caries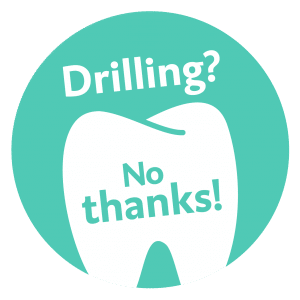 Tooth decay impacts people of all ages, leading to painful toothaches and increasing the risk of infection or even tooth loss in extreme cases. For years, treatment options to manage dental caries have been very limited. Fluoride treatments could help strengthen tooth enamel in the earliest stages, or if the decay was too severe for fluoride varnish, the dentist would need to wait until the cavity became more advanced before providing Silver Diamine Fluoride or dental fillings. However, now we have a unique, drill-free infiltrant called Icon®, which treats white spots and very early caries!
Fast and Effective, Without Drilling
When the enamel begins to erode, this is known as demineralization. In the early stages, white spots, or incipient caries lesions, begin to appear on the teeth. Not only do these harm your smile's esthetics, but they signal the start of serious oral health troubles. With Icon®, we start by drying the tooth or teeth in question, and then we apply the Icon® infiltrant resin, which enters the demineralized portions of the tooth. We then clear away excess material and cure the resin with a light. Not only does this preserve natural tooth structure by preventing the need for fillings, but the material is also esthetically-pleasing, providing a beautiful, bright smile, free of unsightly white or yellow spots. The process is fast, drill-free, and very effective!
Schedule an Appointment Today!
With the Icon® system, we treat the earliest stages of demineralization and protect your smile from tooth decay. To schedule an appointment, call Celina Family Dentistry at (214) 851-0130. Located in Celina, TX, we also serve patients of all ages from Prosper, McKinney, Frisco, Anna, Pilot Point, and the surrounding communities.