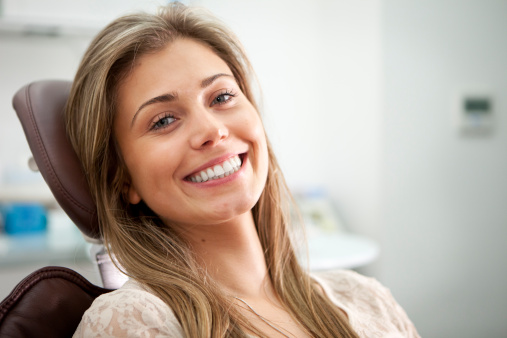 Brushing and flossing daily is very important to keep your smile healthy, but visiting Dr. Ganjoor every six months helps keep track of dental problems to avoid major issues and complications. Your professional checkup has some great benefits.
Examination
Your professional examination will evaluate your teeth, gums, and mouth to look for dental problems. The first part of your checkup consists of taking dental X-rays. Our X-ray technology provides Dr. Ganjoor with an accurate photo of your teeth so she can spot developing problems that are not visible with the naked eye. X-rays show early detection of tooth decay, gum disease, alignment, and other problems that can be treated and fixed early on.
The second part of your dental exam involves a professional cleaning. Your dental hygienist will use special, powerful tools to scrape tartar off your teeth and polish the surface. The professional cleaning is stronger than your regular at-home brushing, and it cleans those difficult angles you can't reach yourself.
Education
Dr. Ganjoor and our team want to help you learn about your mouth. We will discuss your dental problems, recommend treatments, and show you the best way to take care of your oral health. Your dental education helps you stay up-to-date with changes inside your mouth and helps you prevent problems in the future.
Communication
Our team is happy to answer any questions or concerns you may have. We want you to feel as comfortable and confident as possible. If you don't understand your diagnosis, please ask for clarification. Additionally, if you notice any changes in your mouth, like pain, bleeding, or sensitivity, feel free to point out your concerns so we can reassure you that you're in good health.
At your bi-annual checkup with Dr. Ganjoor, we will assess your oral health to detect any problems. If your exam shows troublesome areas, we can treat the problem appropriately and accurately. Contact Celina Family Dentistry at (214) 851-0130 to schedule your consultation. We serve patients from Celina, Prosper, Gunter, Frisco, McKinney, and surrounding communities.