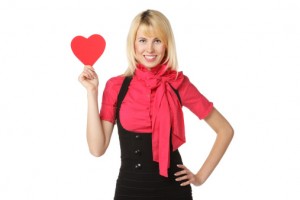 With the Valentine love around us, it makes sense that February is National Heart Month! However, Dr. Newton believes you should focus on your heart every month, because poor oral health affects every part of your body.
Oral bacteria can spread to other parts of your body. Just like it inflames your gums, these bacteria can also infect and damage other tissues and organs. The American Academy of Periodontology found that people with periodontal disease are twice as likely to have heart disease. Gum disease makes your gums tender, weak, and swollen. Simply brushing or flossing can irritate your gum tissue and create an opening for bacteria to enter your bloodstream. In patients with gum disease, the same oral bacteria are often found clumped in artery plaques. When your arteries become blocked, it increases your risk of heart attacks or strokes.
Your body naturally responds to infection by swelling. As harmful bacteria travel through your bloodstream, other cells can swell up and block passageways, increasing your risk of blood clots. Common health conditions associated with gum disease include the following:
Heart disease
Stroke
Heart attack
Diabetes complications
Premature births
Birth defects
Alzheimer's
Osteoporosis
Obesity
Researchers also conclude that people who practice good dental hygiene are more likely to have healthier hearts because they practice healthier activities in general. They probably pay more attention to their overall health by eating right and exercising regularly.
A checkup with Dr. Newton every six months can reduce the harmful bacteria in your mouth, thereby decreasing your risk of body infections and heart problems. Untreated periodontal disease also leads to tooth loss. Dr. Newton can detect gum disease early on to stop and treat the problem before it destroys your health.
Contact Dr. Newton at Celina Family Dentistry at (214) 851-0130 to schedule an appointment. We welcome patients from Celina, Prosper, Gunter, Frisco, Aubrey, Pilot Point, McKinney, and surrounding communities.