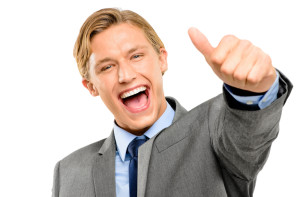 You may not be rushing your Thanksgiving dinner tomorrow, but there are certain things in life that we have become accustomed to getting fast. If you are in a hurry, you can get a meal quickly. If you want to watch a movie, or hear a song, you can now download them from any number of internet sources with one click. There are even faster dentistry procedures such as one hour teeth whitening and one visit dental crowns. One example is the Snap-On Smile which Celina, TX cosmetic dentist, Dr. Angela Ganjoor, offers to patients.
Faster than Veneers
The fastest way to make over your smile in the past was porcelain veneers, which generally take a minimum of two appointments. Imagine an oral appliance that fits over your natural teeth, literally snapping securely into place. This instantaneous new grin is what you can expect from the non-invasive cosmetic dental procedure: Snap-On Smile. Among the exciting elements of this dental innovation is that it can be snapped off as easily as it snaps on. So if you aren't happy with it, or the shape of your jaw changes, the apparatus can be adjusted. Snap-On Smile appliances are great remedies for crooked, stained, gapped, or missing teeth.
New Smile in a Snap
A Snap-On Smile can be used on your upper teeth, lower teeth, or both. The procedure starts with an impression of your mouth and measurements so that your new smile will fit like a glove. Dr. Ganjoor will consult with you about your desires. You'll even be able to see a sneak preview of what your new smile will look like through computer imaging. That way, specifications can be changed up before the final appliance is officially fabricated. All-in-all, your Snap-On Smile can be completed from start to finish in roughly three short weeks.
Snap-On Smiles from Celina, TX Cosmetic Dentist
You can reach Dr. Ganjoor's office at (214) 851-0130 to schedule an appointment for a Snap-On Smile procedure or any of your comprehensive dentistry needs. Our 75009 dentist office  welcomes patients from Celina, Prosper, Gunter, Frisco, Aubrey, Pilot Point, McKinney, and surrounding communities.