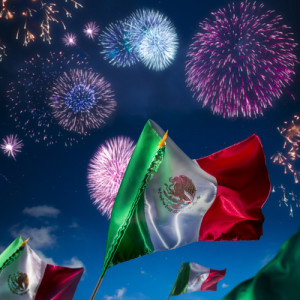 Happy (early) Cinco de Mayo from the team at Celina Family Dentistry.
During the celebration of Mexican heritage and pride next week, consider what it would take to make you proud of your teeth.
More and more adults fail to regularly visit the dentist and, of those, Hispanics, in particular, lag behind when it comes to adequate dental care, according to a collaborative study by the Hispanic Dental Association, Crest and Oral-B.
Speak Up About Dental Issues
Hispanics often don't talk about oral hygiene issues up with their dentists, despite being more likely than the general population to have experienced poor dental conditions in the past year and more inclined to say these problems negatively impacted their day-to-day lives, according to the report.
Toothaches and cavities prompted the most discussions with a dental professional, while swollen gums and bleeding during came up in conversation with a dentist for less than 50 percent of the respondents.
Despite only 30 percent of Hispanics regularly scheduling appoints twice a year, those who reported doing so reaped the benefits with 81 percent rating their overall dental health as "good," the study reads.
 Language Barrier

Having a Spanish-speaking team member may be one key to success, according to the study, which included 1,000 general population and 1,000 Hispanics over the age of 18 who live in the United States.
In fact, 60 percent surveyed reported that speaking with someone who understands Spanish could significantly improve their dental health.
At Celina Family Dentistry, we have three staff members who speak Spanish, so you never have to hesitate to call or make an appointment. We believe in providing an environment where patients feel understood and comfortable, and that begins with being able to communicate with you.
Changing the Culture
This Cinco De Mayo let's commit to making positive oral health improvements.
Incorporate these positive habits from the American Dental Association into your life:
Brush two or three times a day for roughly two minutes a brushing.
Floss to remove plaque and tartar buildup.
Visit the dentist twice a year to prevent small issues from snowballing into extensive treatments.
Speak with your dentists about any changes in your mouth, gums, or tongue.
About Dr. Newton:
After graduating with honors from Baylor College of Dentistry Dental Hygiene Program, Dr. Newton pursued her passion and earned her dental degree from Baylor College of Dentistry. She is the recipient of two different scholastic honors awards from Baylor College of Dentistry. Dr. Newton enjoys getting to know our patients and helping them feel good about themselves through advanced dental care. Visit Celina Family Dentistry at 2750 S. Preston Road in Celina, TX, 75009 or call 214.851.0130.