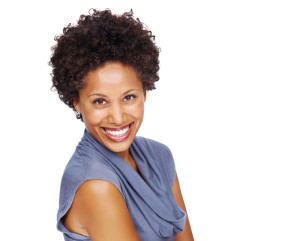 Teeth whitening is a valuable tool for enhancing your smile. Brighter teeth can contribute to greater confidence and contentment with our physical appearance. This confidence can overflow into our careers, our interactions with others, and our positive self-image. Family and cosmetic dentist Dr. Angela Ganjoor of Celina, TX, provides two types of teeth whitening. Under her care, any questions or issues that arise will be promptly resolved, and Dr Ganjoor will always strive to maintain your good oral health along with a superior smile.
Benefits of In-Office Teeth Whitening
Several over-the-counter teeth whiteners can be found in stores. However, Dr. Ganjoor's whitening treatments can be more effective because she can tailor the treatments to your teeth and their unique issues or discolorations. She is also available for questions or concerns if problems arise, but with a do-it-yourself method, you are on your own. Further, Dr. Ganjoor's at home whitening trays are customized to your mouth, whereas the over-the-counter trays may not fit properly. An improper fit may cause the whitening materials to leak which could irritate your gums.
LumiBrite In-Office Whitening Treatment
Dr. Ganjoor is skilled at performing the LumiBrite whitening treatment. She will first examine your teeth and gums and provide a professional cleaning to clear away any plaque and tartar. She will then cover your lips to protect them from the whitening agents. Dr. Ganjoor will gently place a dental-grade hydrogen peroxide gel and desensitizer to your teeth. She then shines a laser light on your teeth that enables the bleach to permeate stains. Dr. Ganjoor will use the light until she has achieved the desired lightening, and then she will wipe away the gel. LumiBrite can modify your teeth up to six shades brighter.
A Dentist-Approved, At-Home Option
Dr. Ganjoor will provide you with custom-built whitening trays, and she will instruct you on how to use these in the privacy and comfort of your own home. Generally, she recommends that they be worn for about one hour a day for a two-week period. The at-home option can produce results that are similar to LumiBrite. You can then re-fill the trays and repeat this process whenever you desire.
About our Doctor
If you would like to learn more about teeth whitening, please schedule a consultation with Celina Family Dentistry by calling (214) 851-0130. Dr. Angela Ganjoor utilizes the latest technology to offer superb dental care to patients of all ages. She and her friendly staff treat patients from Celina, Prosper, McKinney, Frisco, Anna, Pilot Point, and the surrounding areas.