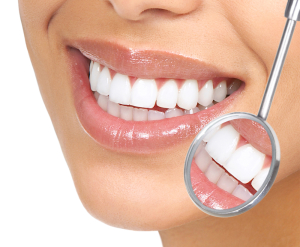 Have you been unhappy with your smile for some time but can't afford to have a makeover? Are you embarrassed because you have crooked teeth, worn teeth, widely-spaced, or missing teeth? There are always new, less invasive, and less expensive treatments being developed so you can have an attractive smile and a happy disposition. Today your Celina dentist Dr. Newton explains how to accomplish both with a new snap-on smile.
What is a Snap-On Smile?
Fabricated from a flexible resin material, the Snap-On Smile is a cosmetic appliance that covers the imperfections in your existing smile by snapping into place over your dental arch. The flexible resin material contours to the curves of your teeth holding your new smile in place. Painless, easy, and affordable, the Snap-On Smile is an effective option for people who:
Are looking for a temporary solution
Are looking for a permanent solution but want to try out smile designs before committing
Have a dental phobia
Cannot undergo extensive treatment due to health issues
Are saving their money for a more extensive procedure
With the Snap-On Smile you can fix gaps, crooked, worn, chipped, stained, or missing teeth without extensive treatments, needles, or drills.
What Does it Entail?
It requires only two appointments to complete the procedure for a Snap-On Smile.
Step One: Your dentist will take an impression of your teeth.
Step Two: You and your dentist will select a smile shape and tooth color that will match your facial construct and your complexion.
Step Three: This information is sent to a special Snap-On Smile lab where your smile will be custom fabricated.
Step Four: Approximately two weeks later you will pick up your new smile.
About Dr. Newton
To learn more about how laser dentistry can help you achieve the healthy, beautiful smile you've always wanted, schedule an appointment with Dr. Newton at Celina Family Dentistry by calling (214) 851-0130. Located in the 75009 area, we serve patients of all ages from Celina, Prosper, McKinney, Frisco, Anna, Pilot Point, and the surrounding areas.