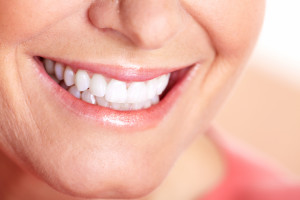 Did you lose a tooth and you are feeling unhappy with the way your smile looks? Are you missing more than one tooth side-by-side and you have found over time that simple chores like chewing have become increasingly frustrating? If so, it may be time that you learn more about dental bridges. These prosthetics may quickly improve your daily comfort and your ability to move comfortably through life's tasks, such as chewing and speaking effectively. Not sure if you qualify as a candidate but you are interested in learning more? Read ahead:
What To Expect From A Bridge
A dental bridge is unlike other prosthetics because it only replaces one tooth or up to three teeth that rest next to one another. In other words, if you are missing teeth spread out from one another, you will likely make a better candidate for a partial denture. A bridge, however, looks like a series of connected artificial teeth, which is composed of the following:
Dental Crowns: On either end of the bridge is a crown, which is a hollow artificial tooth that fits permanently over your natural tooth.
Pontics: These are artificial teeth that are situated between the dental crowns – they replace your missing teeth, filling the open space in your mouth.
How A Bridge Works
If you look at the open space in your mouth, you will see that there is one tooth that sits in other side of it. Each tooth is called an "abutment tooth" or an "anchor tooth." These are the natural teeth over which we will permanently cement the dental crowns. Once in place, the bridge will create a seamless finish, so your smile looks natural and complete.
About Its Appearance
We will color-match the crowns and pontics in your bridge to match your remaining natural teeth. This will ensure the teeth look as though they are your own, rather than artificial ones, so you can feel wonderful about your appearance.
ABOUT YOUR CELINA FAMILY DENTIST:
To learn more, schedule an appointment with Dr. Angela Ganjoor at Celina Family Dentistry by calling (214) 851-0130. Located in the 75009 area, we serve patients of all ages from Celina, Prosper, McKinney, Frisco, Anna, Pilot Point, and the surrounding areas.