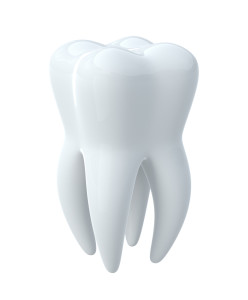 Have you just found out that you need root canal therapy to restore your oral health? If so, a lot of things are probably going through your mind. First, you are likely in discomfort as a result of the infection occurring within your tooth or the damage that has harmed your dental pulp. Second, you are likely a bit worried about this restorative treatment partly because you do not know what to expect and also because friends and family may have filled your head with some less-than-wonderful stories. Fortunately, we can assure you that root canals are comfortable and offer exceptional benefits. To learn more and to gain a sense of confidence in this treatment, learn more about what will happen during your visit:
We Will Make You Feel Comfortable
Our goal is to make you feel at ease and to improve your comfort, oral health, and daily quality of life. First, we will numb your tooth and the tissue surrounding that tooth so you do not experience discomfort during the procedure. We will monitor your comfort throughout. We also offer sedation for patients who suffer from dental anxiety or who require additional numbing – please ask us about your options before your treatment, so we can provide you with the appropriate solution.
We Will Remove the Pulp
Your dental pulp is damaged and will not be able to restore itself. The pulp is the tissue that lines your root canals – or the lowest, hollow portions of your tooth. Within these chambers live blood vessels and nerves that keep your tooth alive. Once damaged, your tooth faces eventual death unless you act quickly with root canal therapy, which we will begin with the creation of a small entry point in your tooth. Next, we will carefully remove the pulp and clean out your tooth.
We Will Repair and Protect Your Tooth
Now that we have removed the infected or damaged tissue, we will seal and fill your tooth. However, your tooth will likely require additional structural support and protection, which we will achieve with a dental crown.
ABOUT YOUR CELINA FAMILY DENTIST

:
To learn more, schedule an appointment with Dr. Angela Ganjoor at Celina Family Dentistry by calling (214) 851-0130. Located in the 75009 area, we serve patients of all ages from Celina, Prosper, McKinney, Frisco, Anna, Pilot Point, and the surrounding areas.