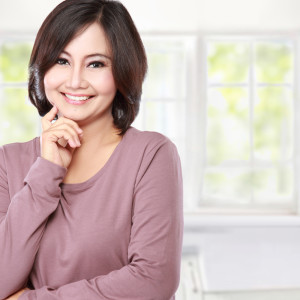 Though it doesn't always seem like a big deal, gum disease is one of the more destructive conditions that can affect your oral health. It's also the leading cause of adult tooth loss, and therefore the need for replacement teeth, such as dental implants. Understanding the dangers of gum disease before and after tooth loss, and how controlling the disease is vital to the success of your implanted replacement teeth, will help you better ensure the health, beauty, and integrity of your smile for life.  
Gum Disease and Tooth Loss
Gum disease, or periodontal disease, begins as a minor bacterial infection in your gums, also known as gingivitis. The redness and swelling of your gums can give away gingivitis' presence, but when ignored, the condition will quickly mature into gum disease, and the infected gum tissues can be destroyed. By infecting your gums, and eventually the jawbone underneath it, gum disease erodes the structures that support your teeth and their roots, leading to tooth loss.
Replacing Lost Teeth with Dental Implants
When you've lost a tooth, or several, the best way to protect your oral health is to replace them. With dental implants, we can replace the roots of your teeth as well as their visible crowns, providing the most comprehensive solution to rebuilding your lost teeth and restoring your smile. The implants are surgically inserted into the jawbone, which fuses to their surfaces, and are then used to support a dental crown, partial, or full denture.
Can Gum Disease Affect Dental Implants?
Like your teeth, dental implant restorations require a strong, healthy, and durable supportive foundation – i.e., your jawbone. If you develop gum disease after your dental implants have been placed, then the disease could leave your replacement teeth without enough support, and can cause the implant and restoration to fail. Before placing dental implants, we will thoroughly inspect your oral health to ensure there is no presence of gum disease, tooth decay, or other dental health issues.
ABOUT YOUR CELINA, TX, DENTIST:
To learn more, schedule an appointment with Dr. Angela Ganjoor at Celina Family Dentistry by calling (214) 851-0130. Located in the 75009 area, we serve patients of all ages from Celina, Prosper, McKinney, Frisco, Anna, Pilot Point, and the surrounding areas.