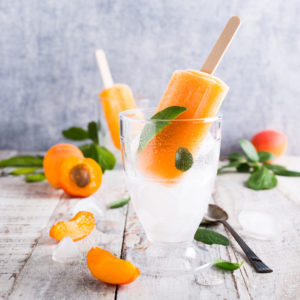 Have your family's efforts to beat the summer heat resulted in more trips to the ice cream shop than you care to admit? Does it feel like your freezer door is always open, as you and your kids resort to sweet treats to cool off and even to keep entertained? If so, you could be creating problems for your oral health. High amounts of sugar and frozen foods can be particularly problematic for teeth. So, if you want to help cool down this summer, without jeopardizing your smile or creating the need for restorative dentsitry, consider these dentist-approved treats, that make healthier alternatives to traditional summertime sweets!
What Can You Snack On Without Sacrificing Your Smile?
Since the plaque bacteria in your mouth feed on sugar, diets high in sugar content can lead to cavities, gum disease and other oral health threats. Fortunately, you don't have to resort to overly sweet treats to help beat the summer heat. Consider these dentist-approved tips and healthier alternative treats, next time you're tempted to reach for a popsicle or to head out for ice cream.
Milkshakes and other frozen concoctions are popular treats during the summer months. Unfortunately many of these treats are incredibly high in sugar. Instead of a full-fat, high sugar milkshake, why not make yourself a smoothie instead, using milk and frozen fruit?
If popsicles are your favorite summertime treat, consider fresh fruit served directly from the fridge, instead. Fruits provide your body with much-needed nutrients, while still helping to satisfy that pesky sweet tooth. And serving items from the fridge instead of the freezer can help limit sensitivity caused by cold foods, not to mention prevent the likelihood of chipping or cracking a tooth on an ice-cold snack.
Just remember, fruits still contain sugar, and some are highly acidic as well, so it is best to brush one's teeth after enjoying fruit servings. This limits the time the acidity has to wear at the enamel of your teeth.