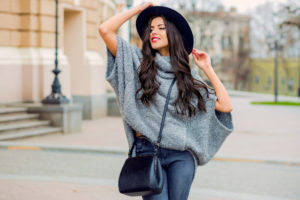 Do friends regularly compliment your gorgeous outfits, and your super sense of style? If so, you probably take great pride in choosing clothes and accessories that reflect your excellent taste and your personality! But what you have you done to ensure your smile is just as runway ready? In fact, are your teeth in need of some important updates? From staining to spacing problems, inconsistently-sized teeth to jagged edges, there are a number of ways a cosmetic dentist could help enhance your smile, so you are ready to show it off, at last!
For Long-lasting Results, Consider Porcelain Veneers
One of the most popular choices, in cosmetic dentistry, is porcelain veneers. That is because veneers offer a number of benefits! For instance:
Veneers can help hide permanent staining or discoloration that has been caused within the teeth.
They can also help correct inconsistencies related to the size or even the shape of the teeth. If a few teeth appear too small, jagged or worn, for instance, veneers can help make them more symmetrical to the rest of the smile.
Veneers are carefully designed to create both beautiful and natural-looking results. This allows for a customized smile makeover, and one that will result in a gorgeous smile that suits your facial structure.
Since veneers are made from dental-grade porcelain, they offer many of the same benefits of porcelain crowns, which are prized for both their beauty and their longevity. That is because porcelain is actually quite similar to natural tooth enamel, which is both strong and stain resistant. For this reason, porcelain dental work, like veneers and crowns, can frequently last ten years, with proper preventive care.