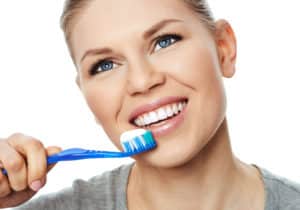 It is almost time to start yet another year, which means resolution season is just around the corner. Before you ring in a new year, though, would you like to get a jumpstart on how you can better protect your oral health? If you are particularly interested in avoiding cavities, next year, you are not alone. Nearly 90 percent of adults in America will struggle with dental caries, or cavities as they are more commonly called. Yet cavities are preventable with proper preventive care. To help ensure your smile stays healthy and cavity-free, combine your routine dental visits with these smart choices at-home.
Are You Eating a Well-balanced Diet?
One of the most important aspects of maintaining oral health, and overall wellbeing, is eating a well-balanced and nutrient-rich diet. That is because the smile, like the rest of the body, requires nutrients to remain strong and healthy.
Of course, another crucial way to protect the smile against cavities, is to limit how much sugar you are consuming. That is because the bacteria in the mouth feed on sugar, specifically, and also simple starches, so the more sugar you are eating on a regular basis, the more likely you are to struggle with dental cavities.
Do You Care for Your Smile Every Single Day?
Dental hygiene is another important step to protecting your oral health. While most people brush their teeth on a regular basis, less than 30 percent of adults floss daily, as recommended by dentists. Flossing is essential to oral health because it helps to remove the bacteria that brushing can leave behind. So, if you are serious about cavity prevention, taking time to floss daily can certainly help!