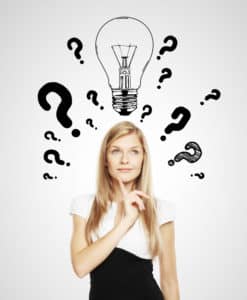 Are you embarrassed when you look in the mirror, because of the deep staining and discoloration on your teeth? You may have even tried over-the-counter whitening products in the past, in an attempt to noticeably lighten your teeth, but been unsatisfied with the results. If so, have you considered the benefits of seeking treatment through a cosmetic dentist? Professional whitening can provide more dramatic results than most OTC products. Plus, it is often faster, too. So if you are ready to update your smile, and to finally achieve the kind of pearly whites of which you have been dreaming, it's time to discuss how professional teeth whitening could help.
Are You Unhappy with Your Smile's Staining?
If you are embarrassed by staining or discoloration, and that is your only cosmetic concern, then professional whitening treatment could be ideal. That is because professional cosmetic treatment is designed to create the results desired in less time than most alternatives, including most OTC products.
In fact, many patients enjoy smiles lightened by up to eight shades, during approximately two weeks of using professional products. Of course, whitening can be achieved even faster if in-office treatment is chosen. This can usually be completed in about an hour.
What Can Be Done to Treat Permanent Discoloration?
If the cause of the staining is determined to be permanent, there are still cosmetic treatment options, which can help to improve the appearance of the smile. For instance, cosmetic bonding is one great way to hide permanent stains.
Porcelain veneers are another option, which can hide intrinsic discoloration, along with other imperfections, such as disproportionate teeth or even minor gaps between some of them.