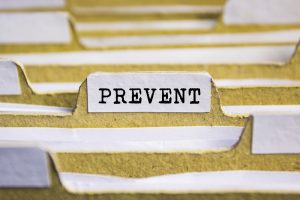 Have you ever wondered why we are so insistent that you schedule your next appointment? Do you wonder why we encourage you to see us two times a year for a cleaning as well as a dental checkup? If you are fine with following our suggestions but you wish you had a better understanding of the significance behind them, we are happy to share! When you realize what a gift you're giving your smile, it makes it much easier to follow through with preventive care on a consistent basis.
It Protects You From Disease And Damage
Preventive care includes the stuff you do at home (brushing and flossing) and the stuff you accomplish with us (cleanings and checkups). They're all so important because your mouth is full of bacteria. When you keep teeth super clean (cleanings, brushing, and flossing) and you let us monitor your health (checkups), you've got the golden combo! We do as much as we can to prevent problems like cavities and infection and, should anything begin to develop, we detect it and treat it immediately.
It Lets Us Detect Issues With Function
You might think to yourself that of course everything to do with your mouth relates to function. However, when we talk about functional disorders, we are referring to the problems that make opening and closing your mouth, chewing, speaking, and even resting either comfortable and streamlined or uncomfortable and challenging. Most prevalent are TMJ disorder and bruxism disorder. Preventive care permits us to detect the early signs of changes, which point to such disorders, so we can nip them in the bud and keep your mouth functioning optimally.