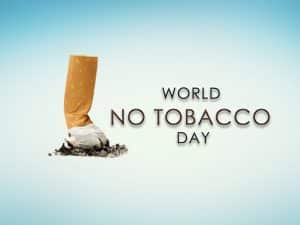 As World No Tobacco Day approaches (it's on May 31 for 2017), you may have some mixed feelings if you use tobacco. We would like to reassure you that whether you smoke, use other types of tobacco, or have never even considered it, we welcome all of our patients with equal enthusiasm and desire to serve you and your oral health! As you may imagine, however, we want to do all that we can to protect your smile, which means encouraging you to avoid possible hazards (like tobacco). We invite you to keep a few things in the back of your mind as the 31st approaches, particularly if you're thinking about giving up your habit.
#1: You're Not The Only One Out There
Remember that you're not the only person out there who has ever used tobacco, felt concerned that it might lead to problems with oral health, tried to quit, thought about quitting, thought that maybe there's no reason to quit, and more. One of the reasons this is a worldwide event is because it's a widespread concern that touches just about every corner of our globe!
#2: Help Is Everywhere
Don't forget that help is everywhere if you are looking for it. If you're hoping to find a way to quit, to stay away from tobacco, and to keep your oral health safe, there are many resources available to you. Not sure where to begin? Start with us! We can help you figure out a plan and we will be happy to provide you with the care you need to get your oral health into wonderful condition.
#3: Quitting Is Worth It
Don't second guess yourself if you want to quit using tobacco. Quitting any form will protect you against a slew of oral health related illnesses, including gum disease, tooth decay, oral cancer, and additional problems.
Protect Your Oral And Overall Health
We encourage you to speak with us about tobacco use if you have any questions, so we may help you protect your oral health. Get the information and treatment you need in Celina, TX by contacting Celina Family Dentistry to schedule a visit today at (214) 851-0130.