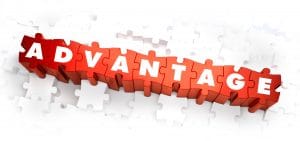 You may have a general understanding that dental implants come with a long list of advantages. However, do you know much about those benefits? Or, have you mostly heard that implants are the greatest option out there for replacing your teeth, though you're not entirely sure why? To help you feel more informed, so you know just what sets implants apart, we've got a few advantages you've just got to know about.
Advantage: They Are The Only Full Replacement
Other prosthetics out there are not going to replace all of your tooth. They will replace the part that you can see, or the "crown," that is present over your gumline. Dental implants are posts that we use to replace your roots. Then, we replace the crown of your tooth with a restoration like a dental crown that is secured onto the post. What you end up with is a completely replaced tooth.
Advantage: You'll Care For Them Like Real Teeth
You don't take your dental implants out or care for them in any unusual way. You just keep brushing and flossing. You keep coming in for your checkups and cleanings. It's as close as you'll get to having your real teeth again!
Advantage: They Can Stick Around Forever And Ever
While restorations may occasionally require replacement (depending on whether you select crowns for single implants, a bridge, or denture), your dental implants aren't going anywhere. As you know from the basics of placement, implants bond with your jawbone. That means, barring anything traumatic or serious like oral health problems or strong impacts, your implant is going to remain in place for the remainder of your life!
Receive A Wealth Of Advantages When You Select Implants
See us about dental implants, so we can speak to their benefits, talk about whether they make a good choice for you, and more. Coming in as soon as possible if your teeth feel loose can help save your smile from serious problems. Get the information and treatment you need in Celina, TX by contacting Celina Family Dentistry to schedule a visit today at (214) 851-0130.