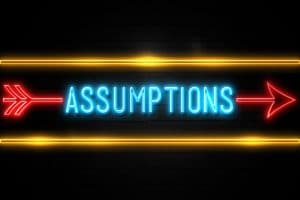 You might be making some assumptions about your toothbrush that are perfectly natural things to think and to follow through on. However, they might be hurting you! Remember, there's no one set of universal toothbrush characteristics that works for everyone, though there are some standards to consider. So, how to make sure you're protecting your oral health with thoughtful dental hygiene, a brush that's going to be effective and safe for use, and more? By taking our Celina, TX practice's details about choosing a brush as the ultimate guidebook, of course! Learn more, so you can avoid accidentally relying on not-so-accurate beliefs.
#1: Bigger Is Better
Nope. A bigger toothbrush is not a better toothbrush. It might look fancy and it might seem like it can probably clean more in a shorter amount of time. However, what is really going to happen is that you're going to have trouble using it. It's going to be too big to clean all areas and, as you attempt to angle it throughout your mouth, you'll probably miss big areas. You may even aggravate your tissue or your jaws. Don't do this. Instead, reach for dental hygiene items that are a nice fit for you for excellent oral health protection.
#2: Hard Bristles Are The Most Effective
Our team hears the shock in the voices of many patients when we mention that soft bristles are better. Just think of it this way: Your teeth are strong but they're scratch-able. This means you want to use gentle products but you want to do a complete job of cleaning them. So, with toothbrush bristles, softer is better.
#3: As Long As It's ADA Approved, It's Perfect
While it's always a good idea to use ADA (American Dental Association) approved products for your dental hygiene, it's essential that you remember this doesn't automatically mean it's the best choice. Just because your toothbrush has passed the stringent tests doesn't ensure it's right for you or that it will automatically keep problems like tooth decay from forming. You still need to take your unique needs into account. Does the toothbrush fit your hand? Will it be something you can use comfortably, efficiently, and effectively throughout your mouth? Do you like the way it looks and the arrangement of the bristles? Choose an ADA-approved brush that will truly blend with your oral health needs.
Review Your Dental Hygiene Facts With Our Team
If you're ready for a quick refresh when it comes to what you know about effective dental hygiene, feel free to bring up your questions during a dental visit! Get the information and treatment you need in Celina, TX by contacting Celina Family Dentistry to schedule a visit today at (214) 851-0130.