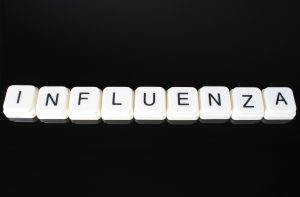 We know that the last thing you want to spend your mental energy on is thinking about feeling lousy and run down! However, it's much better to spend a moment considering the flu right now, rather than pretending it doesn't exist and becoming ill later! With that said, give our Celina, TX team just a moment of your time, if you will, to ask yourself whether you're really ready to begin combatting this unkindly aspect of an otherwise lovely season. When you put just a handful of actions into place, you'll know that you're in much better shape to stay healthy. You'll also be ready to make sure your oral health care is on track (and isn't accidentally related to getting you sick)!
Treat That Oral Health Issue Right Now
If there's something you need to treat right now, we strongly suggest that you come in to see us. You're healthy, you feel fine, there's no flu to speak of, and that means you can very easily treat problems like tooth decay without a care in the world. Something you really don't want to have to worry about? Waiting and waiting on that cavity and need for a filling, ending up with the flu, dealing with a serious toothache because the congestion caused by the flu is pressing on your tooth (and making matters worse), but having to wait for dental care. See? Keeping your oral health safe is always to your benefit.
Do You Get Flu Shots? If So, Get Yours Now
Our team doesn't want you to forget about your flu shot if that's something you've chosen to make part of your life. We know that it's easy to forget about until you suddenly realize half the people around you have the flu (but by that time, you may be too late). Give it the full two weeks it needs to kick in by getting it as soon as you can.
Start Fresh Once You Feel Better
You know that in order to limit your chance of getting the flu this year, you should be mindful to wash your hands, to keep your dental hygiene items to yourself, etc. However, we find that patients aren't always thinking about the following oral health suggestion: Once you feel better, toss that toothbrush and start fresh. That way, there's no chance of re-infection.
Keep Your Smile And Yourself Well This Season!
When you're ready for the smile care that you need throughout the fall and winter months, remember to simply give us a call to schedule an appointment. Get the information and treatment you need in Celina, TX by contacting Celina Family Dentistry to schedule a visit today at (214) 851-0130.