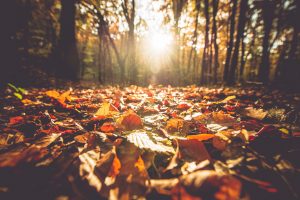 Here it comes! It's either something you love or something you truly loathe: It's daylight saving time! Now, rather than springing forward, we will "fall back" for autumn, we will be setting our clocks back by one hour on November 4th. Though this may primarily either cause some smiles or a bit of annoyance, our Celina, TX team would like to let you in on a secret: It can have some impact on your oral health, too. That is, unless you already know what to watch out for, so you don't accidentally come up against any common hurdles. Not to worry: It's easy.
#1: Your Kids May Be A Bit Irritable
Yep, it will be dark outside but the kiddos may not be ready to brush and go to bed. Or, they may be ready early because the early darkness can prove to be confusing. Give yourself a break here and remember that it takes everyone's bodies and minds time to sort out what's going on. Try as you might, explaining this to the kids might not really help things. Instead of ignoring the change, you may wish to slowly alter your schedule to ease kids into the change, so caring for your whole family's oral health doesn't cause any upset!
#2: You May Need To Shift Your Personal Dental Hygiene
As for you, an adult who can rationalize what's going on with the time shift, we remind you: It's even possible for you to experience frustration and to find that you end up feeling drowsy earlier because it gets dark outside earlier! When it comes to your oral health, we remind our patients to consider getting ready for bed a bit earlier than usual (brushing and flossing, of course), to avoid accidentally falling asleep and then missing your hygiene session.
#3: You Will Need To Be Kind To Yourself!
Are you a sleep apnea sufferer? Do you wear treatment? If so, we remind you that falling asleep may feel … weird. You think it's time to go to bed at 7pm but you usually get into bed around 9 or 10pm. What to do? Be kind to yourself! Allow yourself to adjust naturally. Don't panic. Simply go about your routine and you'll get back into a regular cycle soon!
See Us For Your Complete Oral Health Protection
Bring us your sleep apnea concerns, your children, your oral health questions, and more! We are here to offer you complete dental care. Get the information and treatment you need in Celina, TX by contacting Celina Family Dentistry to schedule a visit today at (214) 851-0130.