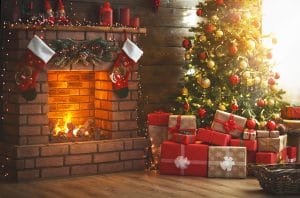 When the magical spirit of the holiday season takes a hold of you, it's very easy to completely forget that anything less than perfect could happen, right? Or, for some, since you are responsible for gifts, tree-setting-up, decorations, figuring out what everyone's going to eat for the holiday meal (or arranging travel plans), then you might realize consequences do exist. Regardless of which side of the story you find yourself, one thing is for certain: You're either too blissful or too busy to realize that a dental emergency is always a possibility. Since this has not yet occurred to you but we'd like to find out the easy way (rather than the hard way), our Celina, TX team shares important information with you about prevention!
What If I Don't Know If I Need Care?
We know that sometimes, it can be very confusing when you aren't sure if you really need something for your smile or if your oral health can just hang in there for a little bit longer. You may have a slight bit of pain that bothers you from time to time. Or, you may not have been in to see us in over six months, over a year, or longer, so you just keep putting off a visit (but aren't sure if things are okay). When you aren't certain, we strongly suggest you come in before Christmas. Get a checkup. It will save you from a Christmastime dental emergency you just never saw coming.
What If Something Happens Anyway?
As you know, even if you do everything absolutely right and exactly as we suggest, there are other factors beyond your dental care that can negatively affect your smile. You may be playing a game with friends and end up smacked in the mouth with a baseball! You could trip and fall. You could bite into something that you didn't realize was very hard. Whatever the case, sometimes you experience a dental emergency even though you were doing your best to prevent the possibility of one. No problem. Just call us immediately for a visit!
Prevent Christmastime Smile Problems By Seeing Us ASAP
Schedule your dental visit with us right away, so you can protect your Christmas holiday from any sudden oral health needs. Get the information and treatment you need in Celina, TX by contacting Celina Family Dentistry to schedule a visit today at (214) 851-0130.