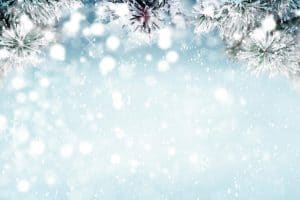 When what you really want to do is completely relax, let go, and enjoy yourself, you realize that taking care of the things that simply must get done won't exactly mesh with this goal. After all, you still have to pay the bills, take care of your health, and take care of your oral health, too! However, who says these details have to put a damper on what can turn out to be an otherwise completely enjoyable and very stress-free holiday season? We remind you that when you organize and streamline your plans just a little bit, you can easily address essential priorities without it getting in the way of your fun. So, without further ado, find out how to do just that for your smile with the help of our Celina, TX team.
Write Out A List
Depending on your holiday plans this year, you will want to write out a list that corresponds to those plans. For instance, if you plan on traveling, then you should write out a packing list, so you're completely certain you bring everything with you that you could possibly need (this could include your sleep apnea treatment, toothbrush, dental floss, toothpaste, etc.). Then again, if you're staying put, you may want to get very serious about your shopping lists. Don't forget that in addition to meal lists for holiday gatherings and shopping lists for holiday gifts, you'll still need your regular shopping lists that should include any type of smile care items you need, so your oral health isn't a forgotten priority.
Don't Forget That Your Smile Doesn't Get A Vacation
While you may be on vacation for the holidays, your smile doesn't get to take a trip away from itself or the bacteria that rest on it every day. Fortunately, keeping up with your oral health during this time of year is very simple, as long as you remember that your responsibilities are oh so minor! Consider the following and you won't have a problem living life to its fullest, while your smile stays safe:
If you think you need to see us, tell us now, rather than later, so you don't end up in the middle of your festivities with some sort of problem we could have addressed
Stick with your usual rules for yourself regarding foods that you know are safe for your smile versus those that can cause damage
Stick with the very easy daily care you need, which includes brushing and flossing, and all will be well!
Enjoy Our Holiday Tips To Maintain Your Healthy Smile
Keep your smile in exceptional shape without too much effort by taking our holiday time tips seriously! Get the information and treatment you need in Celina, TX by contacting Celina Family Dentistry to schedule a visit today at (214) 851-0130.