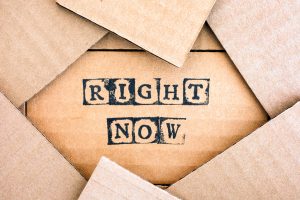 Are you hoping to say goodbye to those unsightly openings in your smile that are making it difficult to get through your day-to-day life? If you're ready for teeth replacement and you feel ready right now … and you have decided that you'd like to set up a plan that includes the use of dental implants, then you may wonder when to begin. For individuals whose sole goal is to see their smile finished, complete, functional, and lovely all within this new year of 2019, then our Celina, TX team strongly suggests you start right now.
Remember: It Takes Time
For some, there's something called same-day implants that may give you a speedy approach to replacing teeth. However, for anyone seeking traditional dental implants and restorations, this process is going to be one that takes a bit of time.
Call Us To Set Up A Consultation Right Away
You realize that you're going to need a little time to replace your teeth with dental implants at this point. However, you may not realize that there's a lot of preparation and planning that goes into it. This isn't a stock, universal process. Instead, it's completely personalized to your smile needs. So, the next step is to call up our friendly team and to get a consultation planned out. That way, you can come in and get the ball rolling! Do it soon.
To Finish In 2019, Let's Get Going
Yes, it's true that the way to begin your journey with dental implants is to set up and attend a consultation with our team! You will learn everything you need to know. However, if you head home and then wait until fall begins to actually schedule your dental implant placement or any other necessary treatments, you will find that you're not going to be through with the replacement of your teeth until well into 2020. If 2019 is a solid goal for your smile completion, then the sooner you get going with care, the better! We look forward to seeing you soon.
See Us In 2019 For Your Dental Implant Consultation
Come on in as soon as you can to begin your journey toward replacing the teeth missing from your smile with the long-lasting stability provided by dental implants! Get the information and treatment you need in Celina, TX by contacting Celina Family Dentistry to schedule a visit today at (214) 851-0130.