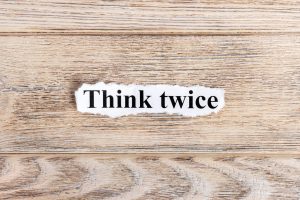 You may think to yourself when the going gets tough and you just don't feel like brushing: "Hey, I'll just replace my teeth later in life! For now, I'm going to live it up!" We understand. The fact that we offer beautiful prosthetic dentistry options like dental implants and restorations makes it seem like you can choose this path and, until then, completely skip out on dental care. However, this isn't exactly how it work. Wondering why? Fortunately, our Celina, TX team is more than pleased to run you through the particulars!
Full Replacement Is Costly
Of course, if you lose a tooth or a few teeth along the course of your life, it's something that we can help you with! As mentioned, we offer dental implants, bridges, and dentures. There's no reason to feel bad! Life has twists and turns and sometimes, you end up with tooth loss. However, if you have decided to fully throw in the towel in regard to your smile care, that's another story entirely! One reason this isn't a lovely plan is the fact that replacing a full smile of missing teeth is costly. In fact, it's extremely costly when you compare it to the very minimal costs associated with prevention (and even occasional restorative care), which easily allows you to maintain a full healthy smile.
You'll Experience More Than Just Tooth Loss
When you think that you'll just coast through life now without worrying about your dental care because you'll just replace teeth with dental implants, etc., in the future, we remind you: You don't simply wake up one day without your teeth. Instead, the process of ending up with decaying teeth, periodontal disease, infections, and more that may eventually yield the end of the life of your teeth and the need for extractions … well, it's an unpleasant road! Instead, why not enjoy the exceptionally nice feeling of a healthy smile without worrying about replacements by brushing, flossing, and swinging by twice a year for cleanings and checkups?
Have We Mentioned How Easy Prevention Is?
Sure, everyone has that moment when they just feel too tired, distracted, or busy to brush and floss. However, it's so easy and takes up such a small part of your life to care for your smile that it is most certainly the better choice when you weigh out your options. Remember:
It's just four minutes of daily brushing, two in the morning and two at night
It's only one flossing session daily
You see us just two times a year
Protect Teeth Now For A Bright Smile Future
Remember that coming in for the preventive care you need and maintaining your smile at home is well worth it. You will enjoy oral health that comes easily and you can keep that easy care going for life! Get the information and treatment you need in Celina, TX by contacting Celina Family Dentistry to schedule a visit today at (214) 851-0130.