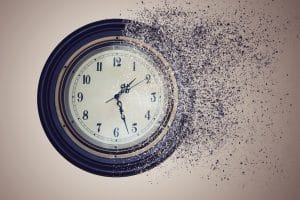 You may feel as though you've just waited too long to come in for the smile care you want. This can range from feeling as though you've missed out on maintaining a healthy smile that you can use for life to feeling that your dreams of a beautiful smile have passed you by. Whatever it is you're feeling when you announce to yourself and the world around you that you've missed the opportunity, our Celina, TX team reminds you to think again! There really isn't a "too late" in the dental care world. It's just a matter of finding a pathway that works for you. Learn more!
It Starts With A Visit
No matter what you're thinking about in terms of it being too late for your smile, we remind you that there are answers just waiting for you. However, if you never seek them out, you will likely continue to feel as though you've missed the boat. So, rather than go without the dental care you want for yourself, come in. Schedule a dental checkup with our team, which will give you the chance to quickly recognize you have all the time in the world to achieve those goals you have set for yourself. We can explain the intricacies you don't know about yet, as you see that there is a unique path for your grin!
Sometimes, You Have To Play Catch Up
While you may feel like it's just too late for the dental care that will help you achieve your smile goals, we remind you that it's never too late. However, if it's been a while, there may be multiple steps to get you from point A (right now) to point B (achieving that goal). For instance, you might simply want to regain your healthy smile and to get back into maintenance with optimal preventive care. However, to get there, you may need to see us for a series of restorative care treatments, such as tooth replacement, fillings, and/or dental crowns. Just keep in mind that there may be a multi-step path but, whether it's function, health, or beauty you're after, there's a way!
Age Doesn't Limit Smile Care
Patients often become convinced that it's too late for dental care and to reach smile goals because they think they're too old. However, age is not a limiting factor! We offer prevention, restorative care, cosmetic improvements, and more to patients of all ages. If you're motivated and ready, come in ASAP to get started!
Get Your Smile In Amazing Condition 
Remember that no matter your age, your current oral health status, your smile goals, or how long it's been, the potential for your healthy, beautiful smile remains! Reach for your best smile by setting up care with our team. Get the information and treatment you need in Celina, TX by contacting Celina Family Dentistry to schedule a visit today at (214) 851-0130.