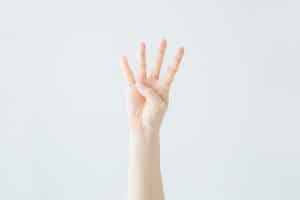 You know, of course, that if you're going to whiten your smile, the only means through which we suggest you accomplish this task is with our professional teeth whitening treatment. With that said, you may feel perfectly comfortable and confident visiting our Celina, TX team for this exciting cosmetic solution! However, you may also discover that you're having some trepidation about the future. What will it hold, should you decide to follow through with whitening? All good things or some bad? Take a moment as we help you see that making this choice is all good!
#1: Will It Lead To Dental Harm?
Nope. When you visit our practice, you can rest assured that we are just as worried if not more concerned with ensuring the safety of your smile as you are! Remember first that we will only administer cosmetic treatments if your smile is ready for them. Next, keep in mind that the products we work with are carefully formulated, selected by our team, and that they offer powerful stain lifting with the help of gentle ingredients. The result? You'll see the brightening effects you want without any potential damage to your tissues.
#2: Will It Remove My Chances For Additional Cosmetic Care?
We understand that you may assume selecting one cosmetic treatment may take you out of the running for additional future care. When you select teeth whitening, however, this not the case. You will still remain a good candidate (assuming you keep your smile healthy) for things like porcelain veneers, dental bonding, and contouring. With that said, if you would like to address more than your stains, let us know from the get go!
#3: Is It Just A Temporary Improvement?
The idea of teeth whitening sounds very exciting until you suddenly wonder if the results are going to dazzle and glitter for quite a while or if it's just some sort of short-lived fix. Fortunately, this treatment physically removes stains, so you can expect beautiful results that last a long time. Care for your smile to help keep it nice and vibrant!
#4: Can I Wait And Do It Later?
We remind you that any type of cosmetic care treatment, whether teeth whitening or otherwise, is completely your choice. It's not something that helps or detracts from your oral health. It's simply an elective treatment, so you can decide to do it now, later, or not at all!
Feel Wonderful About Whitening 
Feel confident about choosing teeth whitening with our team by setting up time to speak with us regarding the details. Let us fill you in on how whitening will work for your smile, so you may then schedule your treatment. Get the information and treatment you need in Celina, TX by contacting Celina Family Dentistry to schedule a visit today at (214) 851-0130.