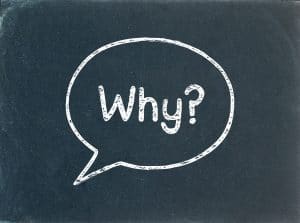 Our Celina, TX team is wondering something about your kiddo's smile: Where are the dental sealants? If you are new to this children's dental care treatment, then we strongly suggest you come in soon for your child's next checkup to learn all about them! Or, if you're already aware of them but have some questions, we certainly advise you to go ahead and bring them to our attention. Remember: Every question is a very good question that we will be happy to answer! Until then, let's get started by making some guesses about why your child doesn't have sealants yet and how we can help change that for the better!
If You Don't Know Much About Them
As mentioned, you just might not know very much about dental sealants. As a result, you may lump them into a category of "other treatments" that are certainly advantageous but that you may consider not necessarily essential. The good news? We can offer you all of the information you could ever want about deciding on sealants for your son or daughter. Of course, in our opinion, they are key to helping your child develop strong, healthy teeth (and strong dental care habits) throughout childhood, so come in to learn more!
If You're Worried They'll Require Re-Treatment
We know that you prefer to invest your time, money, and more into things that offer the greatest return possible! So, when you hear about something outside of the usual dental checkups, cleanings, and home care, you wonder: Is this something you should pursue or is it not really going to be a worthy choice? In terms of sealants, we are happy to remind our patients that they last for several years (often around a decade or so), which means a lengthy, nonstop source of tooth decay prevention!
If You Aren't Sure When To Plan The Treatment
Maybe you realize that dental sealants are fantastic but as far as when your child should receive them (during a checkup or during a separate visit, over summer or during the school year, etc.), you discover that you're just not sure what to do. Remember: If you're interested in sealants, either give us a call to let us know or mention it during your child's next preventive visit and we will help you!
See Us Soon To Explore Dental Sealants
Let us know if dental sealants are currently a mystery to you, so we can provide you with every last detail you need in order to make an educated, confident decision about selecting them for your child's oral health. Get the information and treatment you need in Celina, TX by contacting Celina Family Dentistry to schedule a visit today at (214) 851-0130.