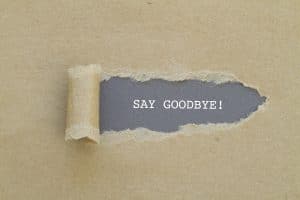 As you think about dental implants, you may discover that at every turn, you recognize an obstacle is in your way. Due to this experience, you may find that you start to retreat, naturally assuming that these issues are insurmountable and that maybe it's time to accept that you will simply need to choose something else. However, that's not quite right! Instead, when you are interested in implants but you find a stumbling block, our Celina, TX team is happy to report that there's usually a way around it! Let's talk more about the details and how you can overcome these concerns.
Come In And Learn How To Tackle Them
First things first, there are a couple reasons you should always begin by coming in to learn more about dental implants for yourself. First, the issues you see as obstacles may not even be issues for you at all! Next, if there are certain factors getting in the way of your ability to select implants for yourself right away, remember that they are often easy to overcome. To get started, simply set up a consultation with our team, so we can discuss everything with you, so you can learn more and say goodbye to assumptions and hello to facts, and so we can cover as much ground as possible!
Treat Issues Keeping You From Candidacy
Now, once we are aware of potential obstacles, and you are full of the knowledge you need, we may move forward and address those issues. If it's a physical problem, such as with your jawbone density, we can offer jawbone grafting. If it's a financial concern, we can talk about treatment options and financing! See what we mean?
Consider All Of Your Options
Perhaps you initially imagined you would be coming in to receive dental implants and crowns but it turns out this isn't really a wonderful option for you. Instead of allowing that you stop you from enjoying the many benefits of implants and moving forward as you complete your smile, why not consider the alternatives? In the world of implants, there are many, many ways to approach the replacement of your teeth. For instance, same-day implants offer patients who are short on time (and possibly having some minor issues with the density of their jawbones) the ability to rely on implants without going the traditional route. Learn more about how this in-a-day treatment may offer you the improvement you seek!
Come In To Move Ahead With Dental Implants
Find out how you can move forward in your plans to receive dental implants for your smile by coming in for a consultation. You can learn all about how to work around obstacles to enjoy a complete smile! Get the information and treatment you need in Celina, TX by contacting Celina Family Dentistry to schedule a visit today at (214) 851-0130.