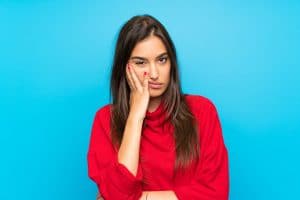 Preventive dental care is supposed to be something that's extremely easy to practice on a daily basis, on a twice-annual basis (you see us, of course!), and that will yield exceptional results. However, that doesn't mean that our Celina, TX patients don't occasionally let us know they're feeling very challenged by prevention. What might be going on in your own home care that's making you find the brushing, flossing, and general approach to cleanings and checkups to be less than effective, satisfying, and easy? Fortunately, we have insider knowledge as dental professionals that can help you better understand why this is a struggle and how to fix it (so care becomes streamlined and simple again!).
Keep Up With All Smile Care Needs
What you want is to feel that your preventive dental care is very easy for you to practice! However, if you're coming up against frustration, we remind you that it may have something to do with how healthy your smile is at the moment. Here's are two very important things for you to keep in mind:
First, remember that you need to follow through with scheduling dental checkups and cleanings with us and that they must take place twice each year. Otherwise, the stuff you're not getting completely clean at home is going to build up (everyone develops just a bit of tartar, even with good habits, so without our cleanings, your brushing isn't as effective as it could be!).
Next, don't forget that if you need any type of additional care, such as restorative treatments for problems that develop, you need to receive them. Otherwise, you're putting in the effort with prevention but your smile still isn't healthy. Restore it and the impact of your preventive efforts will sky rocket!
Stick To The Program
Preventive dental care is easy, simple, and effective but only if you stick to the program! That means your brushing (2x daily), your flossing (1x daily), and following through with complete dental hygiene, every single day. When you do it here and there, it cannot do its job!
Disliking Your Products
We also remind you of this very basic but extremely significant factor: If you dislike your toothbrush, toothpaste, or dental floss, getting through preventive dental care with a smile on your face will be a challenge (and, as a result, it can negatively influence your future habits). Make changes to anything you aren't loving for an easy time!
Make Prevention An Easy Task
Get back in touch with the very easy preventive care methods that worked for you in the past, or learn a new approach with our team, by coming in for a dental checkup and the advice that makes smile protection simple. Get the information and treatment you need in Celina, TX by contacting Celina Family Dentistry to schedule a visit today at (214) 851-0130.