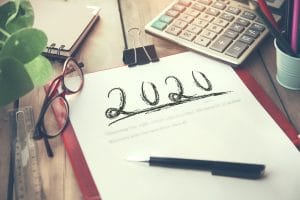 The new year is here, and that makes this a great time to start thinking about how we can all make improvements to our lives. By setting up your routine preventive dental exams for 2020, you can take a simple but important step towards making sure your smile stays attractive and healthy. Our Celina, TX dentist's office is ready to help you take on different issues like tooth decay and gum disease that might develop, but we are also here to provide support through evaluations and cleanings to make sure you stay free of troubles in 2020 and beyond!

Make Sure You Are Consistent About Dental Exams
If you want to see the most benefit from preventive dental care, make sure you remain consistent about oral health checkups throughout the year. Unless you are told to do otherwise, you should plan to see your dentist on a semiannual basis. These checkups keep you informed about any problems that might require restorative dental work, and they make it easier for you to keep your teeth and gums in good condition so that problems do not become in issue for you.
What To Expect At Your Next Appointment
At every appointment, our Celina, TX dental office will make sure a patient receives a thorough teeth cleaning along with a detailed check of their smile for potential problems. Your cleanings can provide long-term benefits because they ensure you have regular protection against harmful tartar. Tartar buildup occurs whenever plaque deposits are not removed before they have the chance to harden. When your hygienist clears away these deposits, your risk for a future dental cavity or bout of gingivitis is reduced. During your dental exams, your dentist is able to look for problems that might require treatment. In addition to checking for regular problems like gum disease and tooth decay, we can make sure you are being evaluated for issues like bruxism, and talk with you about issues like sleep apnea.
Additional Tips To Help You Keep Your Teeth Healthy In 2020
While our practice is certainly ready to take on your dental health needs in our office, we also want you to enjoy great smile care at home on a daily basis! To do this, we can provide helpful tips to follow for better hygiene, and for better protection against harmful foods and drinks. If you want to make some positive changes to your oral care routine in the new year, make sure you floss each day, replace your toothbrush at the appropriate times (usually around every three months), and pay attention to your typical sugar intake.
Celina Family Dentistry Is Ready To Take Care Of Your Smile In 2020
At Celina Family Dentistry in Celina, TX, people in and around our community can count on us to deliver important oral health care at every routine appointment! For more information, schedule an appointment with Dr. Newton at Celina Family Dentistry by calling (214) 851-0130.