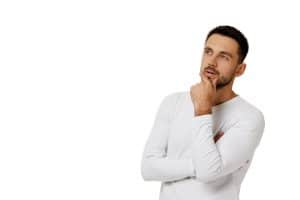 If you feel intimidated by the idea of restorative dental work, or root canal treatment in particular, you may hesitate to discuss an active concern like tooth pain or sensitivity. Letting a problem go on like this can be trouble for your dental health – eventually, an infected tooth can reach a point where it cannot be saved. While a problem with tooth decay can be more serious than you might realize, the process of restoring your tooth can be less concerning than you have imagined. At our Celina, TX dentist's office, we can take care to restore your tooth by dealing with an infection that has caused you discomfort. This can put a stop to your problems with pain, and it can stop an issue before serious complications occur.
Watch Out For Signs Of A Tooth Infection
How can you tell if your tooth pain or sensitivity issues actually mean you have a tooth infection? If the pain has been consistent, and there is no obvious reason for your discomfort, you may have a cavity that has led to internal tooth problems. You can also experience problems with swelling around the tooth, or other issues with your gum tissues.
Arranging A Root Canal Treatment
During any restorative dental procedure, care can be taken to make you as comfortable as possible during and after your time in the dentist's chair. What you can find is that your root canal procedure makes you more comfortable, because you no longer have to worry about constant pain or sensitivity. The process will see your dentist carefully remove infected tissues from your pulp, the central area of a tooth where the nerve is located. Once this is done, the tooth can be restored with a dental crown so that it stays safe.
Will My Procedure Change My Smile?
A permanent restoration is required after a root canal procedure is performed. If you are worried that the restoration might affect your smile, we can talk with you about the appearance-friendly materials that can be used to make a crown for you. Porcelain is able to closely imitate the appearance of healthy enamel. With your porcelain-made dental crown in place, you can feel comfortable smiling, and you can trust your restoration to hold up to biting and chewing pressures.
Your Celina, TX Dentist Can Perform A Root Canal For An Infected Tooth
Our Celina, TX dentist's office is prepared to help patients who are concerned about a possible infected tooth. This is a problem that can be painful, as well as one that can have serious effects on your oral health if not treated in time – fortunately, we can help by performing a root canal procedure. To find out more about our services, call Celina Family Dentistry at (214) 851-0130.