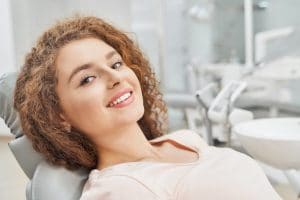 Our practice is proud to serve the people in and around Celina, TX, and we are excited to begin providing dental care again. With that said, we wanted to address the steps we are taking to make sure our patients feel safe and cared for when they arrive, and when they undergo care. As we return to normal operations, we are making changes to how our practice operates so that people can more easily practice social distancing, and to limit any potential spread of illness to patients or our team members. We are closely following updates and reports from the CDC, the ADA, and OSHA so we will be prepared to make any new changes to ensure that we provide a safe and secure environment. Everyone on our team is committed to making your treatment experience safe and comfortable. While we are making some temporary changes for your protection, our commitment to providing a clean and safe space to provide quality dental care has been consistent since our practice opened, and something that you can always count on.
A Clean Environment Has Always Been A Top Priority
For as long as our practice has accepted patients, we have taken care to preserve a clean, sterile environment where dental work can be performed without fear of infections. To prevent the possible spread of an infection in our waiting room, we are making several changes to how we schedule procedures. By creating more space between our appointments, we will minimize potential social contact that could lead to the spread of coronavirus. We will also remove items from our waiting room like magazines and children's toys, which would have to be disinfected to keep safe. When you arrive for your visit, hand sanitizer will be available – we will ask that everyone uses it upon entering our office.
Screening Patients Before They Visit
Before patients come in for a scheduled appointment, we will ask that they answer a few screening questions, and will ask them again when you show up at our practice. Through this preliminary discussion, we can identify people who may need to stay home due to illness, and prevent the infection of team members and other patients.
The Importance Of Good Dental Health
Our patients can come to us for a range of preventive and restorative dental services that help them maintain healthy, happy smiles. Good oral health can protect you from problems like tooth decay and gum disease, and it can make it easier for you to maintain your general well-being. While you can do important work to protect your smile between appointments, we are looking forward to once again providing protection through routine dental screenings, exams, and cleanings.
Our Celina, TX Dentist's Office Proudly Offers Safe And Important Oral Health Care To Our Community
At Celina Family Dentistry, we are proud to provide quality oral health care to people in our community, and we are committed to make every visit as safe and comfortable as possible. To find out more about the measures we are implementing to help keep our patients in good health, you can call our Celina, TX dentist's office at (214) 851-0130.