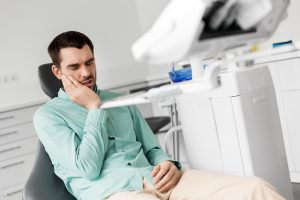 When you have a cavity, this could mean eventual toothaches and for some, even infected teeth! To avoid these painful developments and provide relief, we could offer a filling. In today's blog, your Celina, TX, dentist will discuss who we use ceramic to create lifelike and durable dental fillings. We can offer a natural-looking solution for your decayed teeth.
When to Seek Treatment
When should you contact your dentist for an appointment? If you attend a visit every six months, then we will likely uncover cases of tooth decay in the earliest possible stages. Otherwise, you may not be aware of trouble until your tooth begins to experience sensitivity to hot or cold foods and drinks, or a toothache that doesn't subside after a few hours but only grows more severe with time. The discomfort could actually mean your cavity has reached a more advanced stage and treatment is crucial for avoiding the onset of a dental infection!
Our Ceramic Restorations
When you sit down, we will carefully examine your smile with advanced digital technology, which enables us to gain a detailed picture of your oral health and precision and accuracy. If we uncover a cavity, we can often offer relief in only one visit. Our ceramic filings are made from a durable and metal-free material one that is color-matched to blend with the rest of your smile and ensure a more lifelike appearance. The final steps of the process involve thoroughly polishing your tooth for a more attractive appearance. We want to offer a solution that looks natural and makes you feel proud to smile!
Protecting the Rest of Your Smile
But what can be done to avoid future cases of tooth decay? Well, everything starts with daily care. At home, you should start and end each day by brushing your teeth for about two minutes. Be sure you use a fluoride toothpaste to keep teeth the outer enamel strong. You also need to floss every evening, so we remove what becomes trapped between your teeth. You also help aby cutting back on sugary food and drinks, which deprives harmful oral bacteria of fuel and prevents major plaque buildup. We suggest a visit every six months so we can catch cavities early on, and also remove all plaque and tartar buildup to prevent enamel erosion. If you have any questions about preventing or treating tooth decay, then contact our team today.
Talk To Your Celina, TX Dentist's Office About Cosmetic Restorations
We would like to help treat your cavity so you avoid infection or even tooth loss. To find out more about how we help repair smiles and prevent further complications, then contact your Celina, TX, dentist, Dr. Ganjoor, by calling (214) 851-0130.