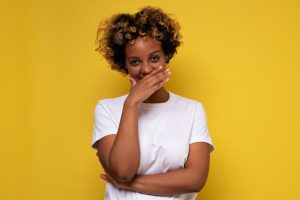 When you begin to develop tooth decay, white sports could form on the teeth in the earliest stages. This could have a negative impact on your smile's beauty, and also lead to eventual decay. Fortunately, your Celina, TX, dentist can offer Icon® to treat these spots and help safeguard the teeth from worsening cavities.
The Causes of These Spots
When your teeth are coated in plaque buildup, this could begin to weaken the outer tooth enamel. The resulting demineralization begins to erode the enamel and in the early stages, this could cause incipient caries lesions. These impact the beauty of your smile, and also mean that a painful cavity is around the corner, one that could cause painful aches and density, and leads to an infection unless treated. Fortunately, we have a treatment that is designed to help with these spots!
Treatment with Icon®
With Icon®, our team employs a drill-free infiltrant material. We apply this to the tooth, and it enters these weakened areas of outer tooth enamel. We then remove excess materials and cure the area with a special light. The material provides an esthetically-pleasing appearance filling and removing the white spots. In the process, this also halts the rate of demineralization, which helps prevent the weakened areas from becoming full-fledged cavities. The process only takes a few minutes to complete, and offers a bright and beautiful appearance, while also safeguarding your smile from cavities and infection.
Preventive Tips
You can also take a few steps to prevent the onset of weakened enamel and cavities. For example, each day you should brush for two minutes in the morning and again at night, and use a fluoride toothpaste, as this helps strengthen the outer enamel. You also need to floss each evening too. These actions remove food particles and reduce the severity of plaque buildup. When you see us every six months for a checkup and cleaning, then our team will carefully examine your smile and address the earliest stages of tooth decay. We also remove all plaque and tartar and polish the teeth, which helps prevent demineralization and white spots.
If you have any questions about how we diagnose and treat cavities, even in the early stages, or about the Icon® system, then contact our team today to learn more. We would love to help you and your family maintain good oral health and attractive smiles for years to come!
Talk To Your Celina, TX Dentist's Office About Treating Cavities
Don't feel embarrassed about your smile's appearance, talk to our team about possible solutions! To learn more about how we offer repair and improvement for your smile with cosmetic dentistry, then contact your Celina, TX, dentist, Dr. Ganjoor, by calling (214) 851-0130. With the right steps and treatments, your family can stay cavity-free!