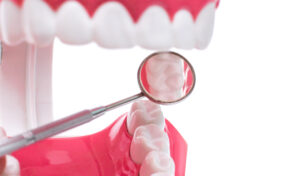 When possible, we use restorations to treat issues ranging from decay and infection to damaged teeth. But sometimes, issues become so severe that to save your smile, we need to remove these teeth with a tooth extraction. In today's blog, your Celina, TX, dentist talks when a tooth extraction is necessary for your oral health.
The Extraction Process
The entire procedure only takes about 30 minutes to finish, and we always administer a local anesthetic and dental sedation to ensure you're calm and comfortable the entire time, with little to no memory of the procedure at all. Once you're comfortable, then we will use a pair of forceps to gently extract the tooth. If the tooth is an untreated wisdom tooth, or one that is impacted, we may need to open the gums above or around it. We then preserve the site with medication and suture it closed. When you return for a follow-up visit, we remove the sutures. We also provide detailed aftercare instructions to facilitate a complication free healing period!
Why You Need a Tooth Removed
We may suggest extraction for a tooth that is severely infected or decayed, as staying in place could allow infection to reach other teeth or move into the jawbone. We also take out teeth loosened by gum disease, or that are too damaged for repair. We've even taken out a tooth to help with the orthodontic treatment process. Wisdom teeth, which erupt in our late teens and early 20s, could lead to misalignment, infection, impaction, and damage upon arrival. Which is why when possible, we remove them prior to the eruption to preserve the health and beauty of your smile.
Tooth Replacement
While obviously wisdom teeth don't need to be replaced, if we take out a tooth for other reasons, this could leave behind a gap that increases the risk of imbalanced bites and misalignment. To replace the missing teeth, we could discuss dental bridges, partial dentures, or even advanced dental implants. With these lifelike and durable prosthetic options, we return your smile to optimal function, health, and beauty. If you have any questions about the extraction or tooth replacement process, then give us a call today. A visit now means a chance to use your 2021 dental insurance benefits before they expire at the end of December! You can also address oral health concerns before the hectic holiday season makes your schedule too busy.
Talk To Your Celina, TX Dentist's Office About Oral Surgery
We want to help you preserve the health and beauty of your smile. To learn more about how we address infected or damaged teeth with restorations or oral surgery, then contact your Celina, TX, dentist, Dr. Ganjoor, by calling (214) 851-0130.