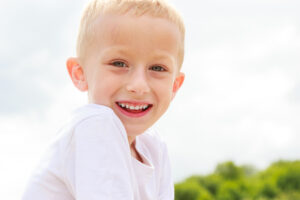 Good oral healthcare habits should begin at a young age. Even before your child is brushing their own teeth, they observe you doing so, and even this can make a positive impression. Once they are at an age to brush on their own, it is important that you instill in them the necessity of brushing and flossing regularly: twice a day, for two minutes, and once a day at night, respectively. In addition to maintaining proper oral care at home, it is just as essential that you bring your child in for cleanings and exams every six months. Moreover, when they are in our office, we can provide them with helpful sealants and fluoride treatment to help keep their smile strong. In today's blog, your Celina, TX, dentist discusses the importance of pediatric dentistry and how we can help your child maintain great oral health.
What To Expect During Your Child's Visit
Even before your child is old enough to visit the dentist, it is still wise to bring them in with you, so they can become familiar and comfortable in the setting. Once they are old enough, you should bring them in every six months for cleanings and exams. During the cleaning portion of their visit, a trained hygienist will use specialized tools that can remove calcified plaque and tartar. This is important because even with great brushing habits, both of these substances can still gather. When they do, it weakens the enamel, leading to increased susceptibility to decay. 
After the cleaning, their dentist will conduct a thorough checkup. During this part of the visit, we closely examine their smile to make sure everything looks as it should. We utilize tools like digital X-rays and intraoral cameras to get a clear picture of what's going on with their teeth and oral structures. A benefit of this technology is that it is not only effective but it also allows for a significantly less intrusive examination, ensuring your child is comfortable and relaxed. During this time, we can also work with your little one to teach them the most effective and efficient brushing and flossing techniques.
Extra Tools That Can Help
When your child comes in, we can also apply dental sealants and fluoride to their teeth. Dental sealants are BPA-free acrylic that we paint onto their molars. Once it hardens into a thin film, it serves as a barrier between their teeth and lingering food particles and bacteria. It prevents bacteria from settling into their teeth, which ultimately makes it harder for cavities to occur. Moreover, we can also provide a fluoride treatment. Fluoride helps strengthen enamel, making teeth stronger and making it more difficult for decay to occur. Overall, both of these services help keep your child's teeth strong for many years to come.
Contact Us To Learn More
If you have questions about the ways we can help you maintain your child's oral health or would like to schedule an appointment, please contact your Celina, TX, dentist, Dr. Newton, by calling (214) 851-0130.