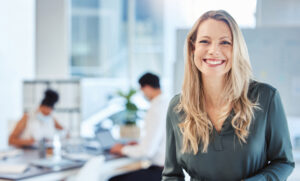 The ongoing maintenance of your smile is something that you need to keep up with throughout your entire life. If you are skipping your routine cleanings and examinations, you could be allowing the growth of bacteria to go unnoticed for quite some time. If it has been longer than six months since your last visit, use this as an opportunity to regain your oral health footing. Some smiles require more frequent visits, so always stick to the schedule given to you by your dentist.
At Celina Family Dentistry in Celina, TX, we are here to help you keep your existing material safe, through the helpful preventive efforts of your semiannual checkup. This process has two distinct parts in a visual examination and a thorough cleaning. Harmful plaque and tartar accumulation lead to tooth decay, and you require the help of a trained dental health professional to safely remove this buildup. You have the power to keep your smile at a high level with preventive care!
Identifying Weak Points In Your Home Hygiene
One of the important parts of your semiannual checkup is an examination of your smile. This portion helps you to understand where you are falling short in your care at home. Even with a dedicated regimen of flossing and brushing, you might experience difficulties. Misalignment can create areas where your toothbrush will not fit, and bacteria can grow in these spots.
While you are in for your checkup, your provider will also capture digital x-rays of your mouth. This process allows them to spot problems that are not readily viewable, and can give a helpful look into the jaw. Our technique emits a fraction of the radiation bound in traditional radiography, and also gives your dentist the opportunity to take many more images than with film methods.
A Full Removal Of Your Plaque And Tartar
The second critical component of your semiannual checkup is the dedicated cleaning of your smile. As bacteria feed upon the remnants of food within your mouth, they create a harmful film known as plaque. You might notice this substance when you wake up in the morning, before you brush your teeth.
Over time, the plaque that remains will harden into a different form called tartar. This material will no longer come off with your brushing, and so you need the help of a trained dentist or dental hygienist. Feel better with a fresher mouth after your cleaning!
Consistent Smile Maintenance In Celina, TX
The preventive care from your dentist is vital at protecting your existing material from bacterial harm. Speak with the team at Celina Family Dentistry in Celina, TX at 214-851-0130 for more information or to schedule an appointment for your routine cleaning and examination.