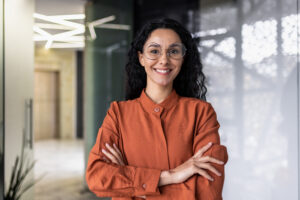 Do you wince every time you smile in the mirror? If you have concerns about the way that your smile looks, take the time to speak with a trusted team of dental professionals about your possibilities in cosmetic dentistry. Your appearance affects every new connection that you make with another person, so talk with your dentist about your options in enhancing your smile.
At our dental office in Celina, TX, we are here to help you to improve your look, while keeping the strength of your oral health at the forefront of every decision. For the removal of your stubborn stains, we proudly offer you a choice between whitening treatment in the office or from the comfort of your own home.
We can also help you to enhance your smile with a nearly invisible alignment solution from ClearCorrect®, allowing you to continue your daily activities without showing the world your cosmetic smile process. In addition to these forms of care, we also perform the placement of elegant new porcelain veneers in order to help you to achieve a more graceful and symmetrical smile. Remember that you have options in your cosmetic dentistry from our team!
Whiten Your Teeth While Keeping A Close Eye On The Strength Of Your Enamel
One of the most common occurrences of cosmetic smile problems is the accumulation of stubborn stains on the surface of the teeth. These marks can be difficult for you to remove on your own, even with whitening toothpastes and rinses.
If you have noticed that your enamel has started to become yellowed or dim, talk to a member of our team about your options in treatment before you reach for an over-the-counter product. The misuse of these methods can leave you susceptible to weakened enamel, which can cause dentin sensitivity.
At our office, we offer you the choice between an in-person and an at-home form of whitening treatment. With results in as little as two weeks, our at-home trays can help you to lift the shade of your enamel. Simply fill your trays with our powerful lifting agent and wear them for the set amount of time. If you are looking for an even quicker method, talk to us about starting treatment in the office with the patented KöR® system!
Improve Your Alignment With A More Private Solution From ClearCorrect®
Misalignment is another issue that affects many people, and this condition can pose problems for both your cosmetic and medical dentistry. When your teeth crowd or overlap, there may be areas where your toothbrush simply will not reach. If you are struggling with thoroughly brushing your teeth as a result of your misalignment or malocclusion, talk with your dentist about the possibility of orthodontic treatment.
Our practice proudly offers you a nearly invisible solution with clear aligner therapy from ClearCorrect®. Similar to the trays found in our at-home whitening kits, you will wear your new set of aligners throughout the course of the day. It is important to remember to keep them in, only removing them for eating and to brush and floss. Since these aligners are progressive, you will swap them out for a new set as your teeth move closer to the correct location on your oral ridge!
Porcelain Veneers Provide A Versatile Approach To Enamel Enhancement
When you need to improve your enamel, porcelain veneers are another possibility. These are thin layers of ceramic material that your provider will adhere to your natural teeth. Since veneers enhance your existing tooth material, there is a wide amount of flexibility available in your cosmetic process.
From the repair of your cracks and breaks to gaining a more symmetrical smile, your dentist and skilled ceramicist will work with you to understand your needs. Be sure to mention every little thing that is bugging you about your current dentistry, and you may be amazed to learn about the possibilities!
Learn About All Of Your Cosmetic Choices With Celina Family Dentistry
When you are looking for a new way to improve your smile, talk with a trusted team of oral health providers about your options. We can help you to erase the stubborn stains from the surface of your teeth with your choice in whitening methods, all while keeping an eye on the strength of your enamel. This can help you to avoid the dentin sensitivity that can come with the misuse (or overuse) of over-the-counter whitening.
We also offer you porcelain veneers and ClearCorrect® alignment treatments, so talk with your provider today at Celina Family Dentistry in Celina, TX at (214)851-0130!