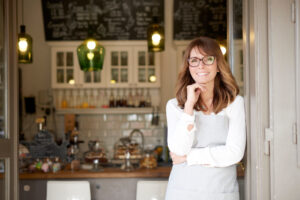 Have you been lax about your brushing and flossing? Your smile maintenance is something that you need to take care of for your entire life. If you are struggling with your preventive care, reinvigorate your routine with a visit to your dentist for a cleaning and examination. While you are here, we can talk about some tips and tricks to help you to improve your existing regimen in order to keep your smile safe.
At our office in Celina, TX, we are here to assist you in retaining and maintaining your smile through helpful prevention. This starts with your specialized schedule of semiannual checkups with a quality dental provider, so take advantage of the opportunity. Bring up all of your questions, no matter how small, so that we can find a routine that works for your schedule. You have the power to take control of your dentistry with cleanings and examinations!
Bolster Your Regimen Of Brushing And Flossing With A Checkup
Most of your smile maintenance comes at home with your brushing and flossing. After all, you spend all day with your mouth, so the responsibility falls on you to keep your teeth clean with your hygiene regimen. You need to be brushing your teeth thoroughly at least twice each day. If you wake up in the middle of the night to eat a snack, be sure to brush again after, as bacteria can have hours to grow while you sleep. Also, take the time to floss, as you could be ignoring pivotal areas of your mouth when you only rely on a toothbrush to remove your bacterial buildup.
When you come into the office for your next semiannual checkup, ask all of the questions that you may have about your home hygiene routine. There are lessons that we can all learn about our routine oral health care!
Your Semiannual Checkups Keep You On Top Of Your Dentistry
If it has been longer than six months since your last checkup, take the time to come in for a visit. This is the guideline that fits most smiles, and some may need an accelerated schedule of treatment, so be sure to talk to your dentist about your particular needs.
At your visit, you will receive both a thorough cleaning of the surface of your teeth and a visual examination. Your provider will also be able to capture any necessary imagery in order to help you find an appropriate course of action. Your checkups are an opportunity!
Learn More At Your Next Checkup With Celina Family Dentistry
When you are here for your next cleaning and examination, talk to your dentist about ways to improve your preventive care. Schedule your appointment with Celina Family Dentistry in Celina, TX at (214)851-0130!