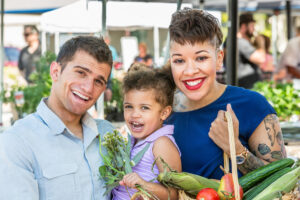 As a parent, the health of your family is obviously very important, but are you taking the necessary steps to keep everyone safe? Your child's dental habits start at an early age, so make sure that you are taking the time to bring them in for their semiannual dental checkups. Most children require these visits every six months, but be sure to talk to your dentist about your little one's specific smile needs. They may benefit from an accelerated schedule of appointments!
With our helpful team of preventive dentistry professionals in Celina, TX, you can keep your little one on the right track with consistent and positive dental care. Spend some time at our office for a cleaning and examination, as well, so that you can become a true role model in their development. If it has been longer than six months since your last visit for a checkup, it's time for your care, too!
Help Your Child To Understand The Importance Of Their Oral Health Maintenance
Teaching your child how to properly care for their smile can be a struggle, and sometimes, an outside authority figure can help. When they start to go easy on their brushing and flossing, it may be time for them to speak with a dentist about the value of oral health maintenance. Little ones can form their dental maintenance habits very quickly, and retraining them can be an extra hurdle in your daily life.
If they are having trouble understanding the importance of their brushing and flossing, schedule their next checkup for routine prevention. This way, we can be a positive oral health educator, giving them the knowledge of brushing and flossing that they need to create helpful habits.
Their Schedule Of Semiannual Checkups Is Vital To Their Dental Success
If it has been a while since their last appointment with a qualified oral health provider, take this opportunity to help them back to the right path. Most children require a checkup every six months, but some can also benefit from an accelerated schedule of care. Talk to your dentist about their particular needs, and then be sure to follow up with their appointments!
When you are scheduling their visit, take some time to think about the last time that you had your own dental checkup. If it's time for your next checkup, talk to us about setting a combined appointment for both you and your little one!
Take The Time For Your Child's Dental Needs With Celina Family Dentistry
Your child's smile develops at a rapid pace, so make the effort in keeping them close to their dentist. To learn more or to schedule their next checkup, give us a call at Celina Family Dentistry at (214) 851-0130!