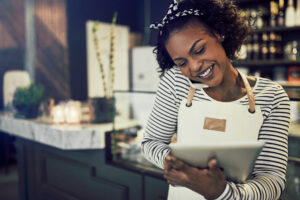 If you are starting to notice that your smile is not as beautiful as it once was, take the time to speak with your dentist about your options to improve your appearance. With cosmetic dentistry from a professional, you can lift those stubborn stains from your enamel. Before you reach to supermarket solutions to whiten your teeth, talk to your dentist about your options in achieving a brighter smile.
With our team of helpful general and cosmetic dentists in Celina, TX, you can renew the shade of your smile with a professional approach to teeth whitening. Start your path toward a brighter enamel with a cleaning and examination so that you understand the causes of your condition. Learn about your possibilities with two available forms of teeth whitening treatment, either at home or in the office. Schedule your appointment with our team today to take the next step!
Talk To A Trusted Dentist About Your Enamel Stains
When you start to experience a yellowed or duller smile, you might head directly to the supermarket. Before you start those drugstore products, however, take some time to speak with your dentist about the changes that you have seen. Some forms of discoloration can require a different form of treatment, so it is important to meet with your dentist before you attempt to treat your condition on your own.
A misuse of whitening products can also be harmful to the lasting health of your smile. When you repeatedly bleach your teeth, you can cause dentin sensitivity, so it is important to talk to your oral healthcare provider about a process that works for you. You need a semiannual checkup every six months at the least frequent, so you may be due for a visit anyway. Take advantage of your time with your dentist and ask all of your questions!
You Have Options In Your Teeth Whitening Treatment
If your dentist gives you a diagnosis of extrinsic enamel staining, it is then time to talk about your possibilities in cosmetic teeth whitening. Our office has two available choices in care, and each has their own advantages. You and your dentist may decide that at-home whitening is the best option to help you reach a brighter smile. See results in as little as two weeks with this method. Or talk to our team about a single trip to the office for a speedy teeth whitening treatment!
Achieve A Brighter Smile In Celina, TX
When your smile could use a refresh, talk to a team of trusted dentists about your options in cosmetic dentistry. To learn more about your teeth whitening possibilities, give us a call at Celina Family Dentistry at (214) 851-0130. We are here to help you look and feel your best!