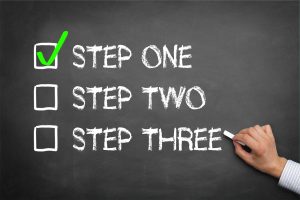 Any time you find yourself thinking about your oral health or investigating smile care, you likely run across the topic of tooth decay. What you and every patient wants to do, of course, is to prevent decay. However, you might begin to worry that this is going to somehow become a very complex exercise in discipline and details if you really want to keep your smile free of cavities. Fantastic news: It's not difficult at all! Take our three simple steps to heart and you'll be doing a wonderful job!
Step #1: Become Loyal To Your Brushing Habits
If you want your smile to remain healthy and free of tooth decay, you're going to need to become loyal to your brushing habits. You can't brush most of the time or sometimes if you want a healthy grin. Keep cavities away by brushing today and every day, two times daily, for the results you want to see.
Step #2: Commit Yourself To Flossing
In addition to brushing, you're going to need to floss, too! Yes, brushing accomplishes quite a lot when it comes to sweeping away plaque and food. However, it can't clean every single part of your smile. You'll need to floss each day to ensure you're removing trapped plaque and food from between teeth and just beneath your gum tissue to keep tooth decay from forming.
Step #3: Get Yourself To Our Practice For Cleanings Right On Time
If you think to yourself, "Well, I go to the dentist!" then it's time to ask yourself when and how frequently. If the answer is not "every six months on the dot," then it's time to shape up!
Avoid Decay By Following Simple Preventive Steps
Remember that one essential part of the equation in the fight against tooth decay is seeing us for your preventive visits! Get the information and treatment you need in Celina, TX by contacting Celina Family Dentistry to schedule a visit today at (214) 851-0130.