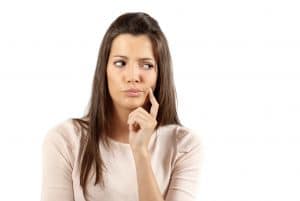 Dealing with tooth loss is no walk in the park in the beginning. When you're not fully informed about your replacement options for missing teeth, you can find yourself going through a whole host of emotions, feeling worried, and wondering what lies ahead. The fortunate news in the midst of this new experience is that we offer dental implants! The moment you catch wind of the details, you just might find yourself filled with optimism and some serious interest. You may even decide that you probably want them. However, you might not be sure about how to inch your way further on the matter. We're happy to help.
Read A Bit More On Our Site!
When you have been thinking that your decision to replace your missing teeth will probably include the placement of dental implants but you know you've got a ways to go before you feel educated enough, start with our site. We offer details that will help you build a factual foundation regarding what to expect. Try not to head further out into the big wide world of the internet, however, where information may not be reliable.
Talk With Us In Person
When you take time for a consultation with our practice, you're giving yourself room to ask questions, receive tons of facts, ask about hypotheticals, determine financial details, and discover just what it will mean for you to receive dental implants.
Ask Yourself Whether They Will Fit Into Your Life
By gathering up the information you need about how dental implants may replace your type of tooth loss, what it will mean for you financially, and what it really means to choose implants, you'll set yourself up for time to reflect. Think it all over, ask us any remaining questions, and then ask yourself what you think.
Come In For Details About Implants
If you want to find out all about implants for your smile, so that you may replace missing teeth, coming in for a dental implant consultation is the place to begin! Get the information and treatment you need in Celina, TX by contacting Celina Family Dentistry to schedule a visit today at (214) 851-0130.