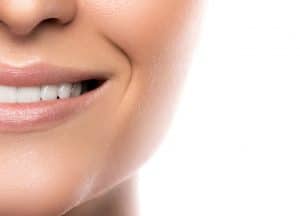 Do you have a chipped tooth, or severe staining that doesn't respond to teeth whitening? What about a tooth that appears pointed? If so, then we have two unique cosmetic treatments that address these concerns and more in a single visit. In today's blog, your Celina, TX, dentist talks about the benefits of our cosmetic bonding and contouring treatments!
The Cosmetic Bonding Process
Dental bonding allows our team to address a wide array of cosmetic issues in as little as one visit. With this option, we use the same lifelike composite resin employed in our tooth-colored dental fillings. We remove any decay and then thoroughly clean the tooth. Next, we prepare and apply the bonding material in serval layers. We shade the material to better blend with the tooth structure. After we apply the material, we shape and sculpt the tooth as the composite resin cures under a light. We then polish it thoroughly. In one visit, we can repair minor cracks and chips, address worn-down portions of tooth structure, and close gaps between the teeth. We also mask permanent teeth stains, the type of discoloration that may not otherwise respond to teeth whitening.
Contouring Your Smile
Contouring takes a very different approach. We actually sand and buff away small segments of your outer structure to correct minor chips, reshape overly large or malformed teeth, and to dull sharp or pointed portions. Our team also smooths any rough patches, grooves, or pits in the outer structure. In some cases, we complete this in the same visit as your bonding procedure, allowing us to transform your smile in only one sitting! If you have concerns about the beauty of your smile, talk to our team to find out if these single-visit solutions are right for you.
Whitening First
Prior to our repair, we may also whiten your teeth to ensure our restorations match your brightest possible smile. We could also combine bonding and contouring with treatments like porcelain veneers to help offer a smile makeover. If you have any questions about our treatment options, then please contact our team today. If you would like to find out which ones will be right for you, then schedule a visit so our team can discuss your smile goals, examine your smile, and create a treatment plan tailored to your unique smile!
Talk To Your Celina, TX Dentist's Office About Cosmetic Dental Treatments
At our Celina, TX dentist's office, our team uses cosmetic treatment options to repair teeth and address common esthetic concerns. Often, repairing teeth not only improves smile beauty, but lowers the risk of issues like tooth decay and dental infection, preserving the overall health and beauty of your smile. Find out more about our cosmetic treatment options by calling Celina Family Dentistry at (214) 851-0130.