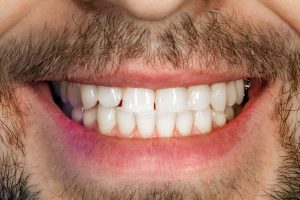 Dental bonding and contouring are cosmetic procedures that we use to tackle multiple esthetic issues, from stains to misshapen teeth. These procedures only take one visit, and can make major improvements to your smile's beauty. In today's blog, your Celina, TX, dentist talks about dental bonding and contouring, and explains how they can help your smile!
The Smile Makeover Potential
We can use these procedures to address an array of cosmetic issues in a single visit. With bonding, we can mask the permanent teeth stains that may not respond to your traditional teeth whitening procedures. The treatment could also fill unsightly gaps and black triangle spaces between your teeth. The procedure has also lengthened worn down teeth, and provided repair for minor chips and cracks. With contouring, we can smooth out the pits, grooves, and rough patches in the surfaces of the teeth. Treatment also dulls sharp, pointed, or jagged teeth, and could reshape overly large or malformed teeth too. Not bad for a single visit!
The Bonding and Contouring Process
With dental bonding, we prepare a special composite resin material. Metal-free, this blend of glass and acrylic can be shaded to blend with your tooth. We even use this in our tooth-colored dental fillings! We clean the tooth and etch the surface, and then apply the material in several layers. As we cure the composite resin under a light, we can sculpt and mold your tooth. The last step is to polish your teeth for a brighter appearance. With contouring, we simply sand and buff the outer structure to address esthetic issues! Both of these can be completed in a single visit, or in separate appointments, but offer dramatic results for our patients.
Protecting Your New Smile
Often, these are used to address issues like chips or cracks. To help protect your teeth, be sure you wear a mouthguard when you play sports or martial arts. You can also keep your teeth strong by brushing and flossing each day, which helps prevent cavities and other issues that could weaken the structure and make it more susceptible to injury. A visit with our team every six months is helpful too, as we can keep a close eye on your smile! If you have any questions about our cosmetic treatment options, or if you would like to schedule a consultation to see which are right for you, then contact our team today to learn more.
Talk To Your Celina, TX Dentist's Office About Cosmetic Improvements
We would like to offer lifelike repair for minor damage and esthetic issues, all in one visit. To learn more about our approach to cosmetic dentistry and dental restoration, then contact your Celina, TX, dentist, Dr. Ganjoor, by calling (214) 851-0130.