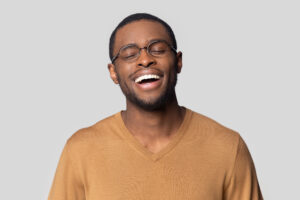 There are different reasons why people lose confidence in their appearance. Dental discoloration is a common one, but it is one that can lead to serious feelings of embarrassment, and it can be frustrating to try and treat on your own. Fortunately, you are not left on your own when you want to address this problem. Through the care offered at our Celina, TX dentist's office, you can enjoy meaningful changes to your appearance! We offer both in-office care for discoloration and treatments that patients can use at home. We also provide cosmetic services that address problems within the tooth structure that makes your smile appear dull and unattractive.
Taking Care Of Enamel Stains At Home
There are products available at grocery stores and pharmacies that offer results when you want whiter teeth. Unfortunately, the results you actually see can be limited, which can lead to frustration. If you want to deal with this problem at your convenience, but still hope to see more exciting results, you can meet with us to discuss taking home a customized professional teeth whitening kit. With that kit, you can fight tougher, deeper stains that you have picked up over time. To make the application process easier, we include custom trays in these kits that are made to comfortably fit your teeth.
Fighting Stains Through In-Office Treatment
You can schedule one in-office treatment at our practice to fight the accumulation of enamel stains. In doing so, you will be able to see dazzling results in a short period of time, which means your improved smile is ready to show off before an important upcoming event. We should note that we can also rely on the KöR system to help patients with more significant discoloration—this starts with in-office care, but it is followed by daily treatments at home.
Addressing Internal Discoloration
The problems you have with your smile could be from issues within the tooth structure and not stains. In this case, you can find that your issue calls for something other than a teeth whitening treatment. Our practice can recommend that you use porcelain veneers to cover these blemishes, or that you have them hidden through dental bonding work. Especially tough problems of this nature may call for the placement of crowns. We can perform an assessment if you are not sure what kind of discoloration affects you.
Talk To Your Celina, TX Dentist About Teeth Whitening Treatment
Through professional teeth whitening treatments, we help patients take on frustrating issues with enamel stains that have hurt their confidence in how they look. If you would like to learn what we can do for you by taking on these flaws, contact your Celina, TX, dentist, Dr. Ganjoor, by calling (214) 851-0130.